In conclusion of the three-part series we began and continued last week, we introduce part three of the 2020 Summer Program prefects for Thomas Aquinas College, California! (See parts one and two.)
Pauline Blain ('23) Sealed into Summer Program legend by completing her own Quad Run in heels, Pauline Blain ('23) is about as spontaneous and fun-loving as they come. Along with her sister and fellow prefect Helen (see below), Pauline can't wait to start making memories with the students at this year's program! Thinking back to her own Summer Program experience in 2018, Pauline recalls how much she enjoyed the great company and conversations. "I remember sitting at a breakfast table with some prefects and having a great discussion about whether fear was a good thing or not," she remembers. "It's just so cool to experience an environment where there is a great mix of the hilarious and the philosophical." During quarantine, Pauline has enjoyed spending as much time as possible outdoors with her family in Albuquerque, New Mexico.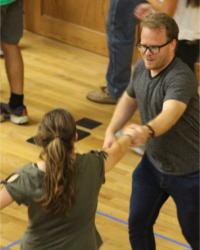 Daniel Selmeczy ('08) For Daniel Selmeczy ('08), this will be his lucky thirteenth Summer Program as a prefect. Best-known for turning complete newbies into amazing swing dancers (or as close as they can get in just two weeks), Dan is always a yearly favorite for the students on the Summer Program — both on and off the dance floor. Now a teacher at St. Monica Academy in Pasadena, California, Dan marvels at how he originally came to attend Thomas Aquinas College. "I was an atheist and was accepted to study marine biology at UC Santa Barbara when I first visited TAC," he recalls. "During that visit, I fell in love with the program and was accepted to attend as a freshman that same year. Within a year I had converted to Catholicism, which to this day has been the single greatest blessing of my entire life."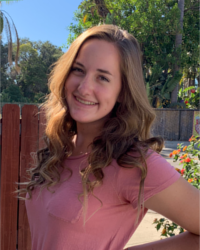 Claire Dragoo ('23) "This program can completely change your life. Be open to that!" says Claire Dragoo ('23).  Not to be confused with her twin sister and fellow prefect, Jo, Claire has spent her summer tending to the grounds and beautiful fountains on the College's California campus. She is eager for the arrival of students to enjoy all of her hard work. "I cannot wait to see the high school students fall in love with the College over the course of these two weeks," she comments, "and share in the excitement and beauty that this program has to offer." As she begins her first Summer Program as a prefect, Claire looks forward to seeing new students experience the many blessings of the program, just as she did as a rising high school senior two years ago.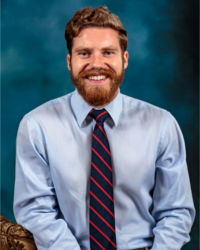 William Warnisher ('17) Although he comes to us from Camarillo, California, William Warnisher ('17) is originally from Spain, and he will experience the Summer Program for the first time this year. "Every year I keep hearing how fun the program is, both from students and prefects," William remarks. "I'm super excited to finally get in on all the fun!" William spent his summer remotely teaching history, latin, and philosophy for St. Michael's Preparatory School in Silverado, California, and will attend Notre Dame Law School in the fall. "What I'm looking forward to the most about the Summer Program is giving back to the College, which has given so much to me," William writes. "I don't think there is a better way to honor the College and the gifts that I received from it than by sharing them and making them available to potential students."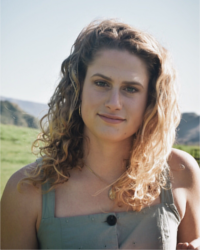 Helen Blain ('20) Six years ago, Helen Blain ('20), then a high school soccer standout, made the trip from her hometown of Albuquerque, New Mexico, to Santa Paula for the Great Books High School Summer Program. Now a recent graduate of the College, Helen is coming for her fourth time as a Summer Program prefect. "While I sacrificed playing college soccer to attend TAC, I am so grateful I chose this education," she says. "It has developed how I think in tremendous ways." Helen's best advice for Summer Program attendees is to truly devote themselves to the academics at the program — and also to bring plenty of sunscreen! Expect to see her often on the athletic field: She enjoys any and all sports, especially rock climbing and, of course, soccer.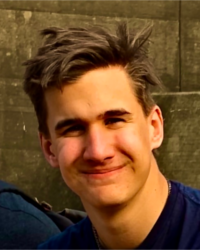 Thomas Kelsey ('23) Thomas Kelsey ('23) encourages all students to focus on getting the most out of their Summer Program experience before worrying about their final college decision. "My number-one piece of advice is to be open to whatever happens, even if you're not sure you're going to go to Thomas Aquinas College," Thomas advises. "The Summer Program will be a great two weeks and should help you decide whether TAC is for you — so go in with an open mind." After completing his freshman year with the College via Zoom classes, Thomas has since been spending this summer visiting with family and completing woodworking projects. He is excited to relive his own Summer Program experience from high school, and also to begin his first ever program as a prefect.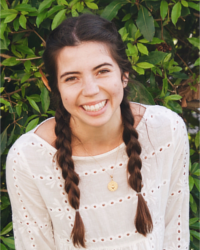 Mikaela Heal ('21) "I'm honored to come back in Summer 2020 for my second year as a Summer Program prefect," says Mikaela Heal ('21). "The Great Books Summer Program is 100 percent what convinced me to come to Thomas Aquinas College in the first place, and the friends I made there are still some of my best friends to this day." Originally from Tucson, Arizona, Mikaela has spent her time in quarantine studying and growing her own embroidery business. Now, pandemic or no pandemic, she wants students to get just as excited as she is about their time on the Summer Program. "The prefects and administration are beyond thrilled to welcome you into our hearts and home," she says. "Seriously, this is one of the top highlights of my year. Two weeks really isn't long, and you'll want to soak up every moment you are given with these people."