In continuation of the three-part series we began last week, here is part two of our introductions to the 2020 Summer Program prefects for Thomas Aquinas College, California!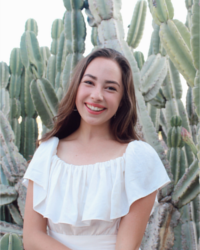 Bella Sanchez ('23) Although she's already completed her first year of education on the College's California campus, Bella Sanchez ('23) from San Diego is excited to "fall in love with the school all over again" as she approaches her first-ever Summer Program! Always ready with a warm smile herself, Bella encourages others to bring that same joy and positivity to their time at the Summer Program. "Of course there will be some people who you will meet during the program, and it will feel like you've known them your whole life," she comments. "But even then don't forget to flash a smile in a different direction every once in a while and meet someone new."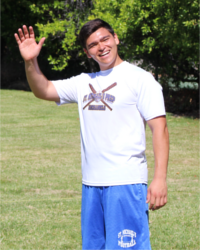 Orion Lacour ('22) Orion Lacour ('22) from Lomita, California, does not mess around when it comes to having a good time. "Take these two weeks seriously to see if you want to come here, but also make sure you're having a lot of fun," he says. "If you're not having fun, something's wrong with you." After attending his own Summer Program in 2016, Orion has since completed two years at the College's California campus, as well as worked as a prefect on last year's Summer Program. He admits that most of his quarantined summer has been spent on schoolwork, landscaping, and reading — clear indicators that he will strictly enforce as much fun as possible come July 12!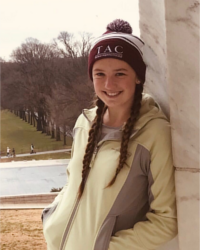 Irene Collins ('23) The strong friendships that Irene Collins ('23) from Ojai, California, built at Thomas Aquinas College were what helped her through what has been a challenging spring and summer. "Especially after coming home early to finish the year online, I have become so aware of what a gift this community is," Irene remarks, "and what good it can do to make solid, lasting friendships the way we do here." As July 12 draws near, Irene encourages students not to worry about their college decision, but rather to focus their two weeks on forging those close friendships that are unique to Thomas Aquinas College. "God will give you the direction you need if you ask Him for it," she advises. "Then the best you can do is enjoy the ride!"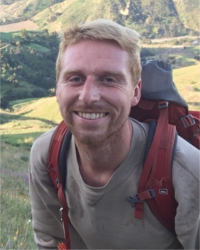 Lee Rea ('22) Rising junior Lee Rea ('22) from Ventura, California, encourages students to use their time at the Summer Program to "fully embrace the taste of college life at Thomas Aquinas." On his own Summer Program, Lee remembers his favorite activity as visiting with new friends during the evenings, but he's probably just too humble to admit that it was really winning the annual Quad Run (after which he was asked to make a celebrity appearance the next year). Following a busy summer of working on creative projects and training as a wildland firefighter, he is ready to begin his first experience as a Summer Program prefect. Lee asks students to "Hit me up if you want to go for a run, talk about what it's like to be a local, or one of my favorites … talk about the curriculum!" 
Colette McCormack ('22) Always seeing the bright side of things, Colette McCormack ('22) from Villa Park, Illinois, says that "quarantine has brought so many blessings to light, and I've been able to really take advantage of the things I missed while I was at school (e.g., hanging out with my siblings, reading, baking, singing, catching up on my favorite TV shows, running on the beach, and chasing sunsets)!" After enjoying her time off, Colette is now refreshed and ready for her first ever Summer Program as a prefect. "Colette loves being active and involved in the community during the school year in and outside the classroom," says fellow prefect Orion Lacour. "She is very passionate about the education and is also a great leader and is very committed to whatever she puts her mind to."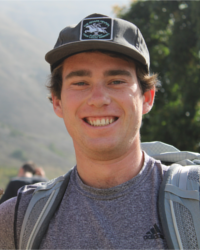 Cory Turner ('22) Growing up, Cory Turner ('22) from Huntington Beach, California, hated reading. However, after coming to Thomas Aquinas College, Cory realized that he was simply reading the wrong things. "The difference now is what I'm reading, which are the Great Books," he says. "The opportunity to read, discuss, and understand the greatest ideas ever is what makes reading here so enjoyable." Nowadays, besides reading and discussing the Great Books (something he looks forward to doing with this year's Summer Program attendees), Cory enjoys surfing, hiking, soccer, and camping. Excited to attend his second Summer Program as a prefect, Cory would like to remind students of the great opportunity they have been given, saying, "The program facilitates spiritual growth, the formation of lasting friendships, and the potential to enrich one's mind with some of the greatest ideas in all of human history."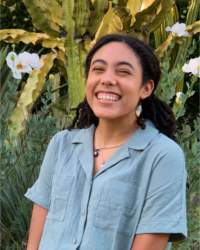 Kristina Turicchi ('23) As Kristina Turicchi ('23) from Pasadena, California, learned during her own Summer Program and freshman year, the coursework at Thomas Aquinas College is designed to be challenging and thought-provoking, but never unduly stressful. "Once I stopped stressing, classes became more enjoyable," Kristina comments. "I was able to really appreciate the Discussion Method of learning." Fellow prefect Jo Dragoo remembers meeting Kristina for the first time in 2018. "Kristina and I were roommates at our Summer Program two years ago and continued to be roommates for our freshman year at the College," Jo recalls. "She has such a contagious joy and laugh, and is one of the most welcoming people I have ever met." Kristina can't wait to meet and start making memories with each one of this year's Summer Program students!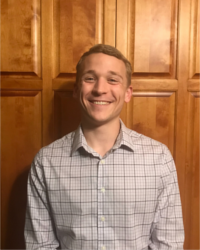 Gabe Kopp ('22) As fellow prefect Lee Rea tells us, Gabe Kopp ('22) is a "fun-loving, philosophizing, short-film acting Minnesotan." After spending his summer exercising, studying, designing card games, and even starting a podcast, Gabe is ready for the next activity on his incredibly diverse agenda. He can't wait to travel to California from his home in Long Lake, Minnesota, for his first Summer Program as a prefect. He encourages students to make the most of every day during their two weeks at the College. "Don't hesitate to dive right in!" he says, "Time flies on the Summer Program, so make sure you're meeting lots of new people, being active in your section, and having lots of fun. Don't let a second go to waste!"