Summer Program Blog
The 2019 California High School Summer Program is just five days away! The prefects — all students and recent graduates of Thomas Aquinas College — cannot wait to get to meet this year's attendees. But until then, you can now "meet" them, virtually, through the following profiles (part one of three):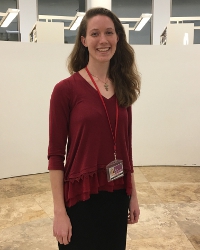 Zoe Appleby ('18)This year's head prefect for women is Zoe Appleby ('18), who reports that she is "thrilled to return for my fifth year as a Summer Program prefect!" Since graduating from the College in 2018, Zoe has been working on a master's degree in art history at the University of California, Riverside. There she has taken a variety of courses, including one through the Getty Center, a museum she is excited to visit during the Summer Program. Zoe is specializing in the study of medieval art history and plans to continue her education in a Ph.D. program with an aim toward either curation or college-level teaching. She is also an avid rock climber, enjoys reading literature and poetry, and loves to travel. "I am very excited to join the students on the Summer Program as they encounter the curriculum and culture of TAC," she says. "I can't wait to hear their thoughts on some of my favorite thinkers and writers, such as Søren Kierkegaard and Flannery O'Connor."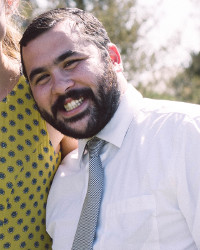 Andrew Rossi ('13)Serving as the men's head prefect is Andrew Rossi ('13), a native of Bakersfield, California, who is returning for his seventh year on the program team. A graduate of the College, Andrew works at St. Augustine Academy in Ventura, California, where he teaches logic, geometry, history, and chemistry. "My favorite part of the Summer Program," he says, "is interacting with the students and listening to their first thoughts on the great books." In past years he has overseen the program's athletic competitions, a role he anticipates taking up once again. "I am very excited for the sports, especially the basketball game between the prefects and the students."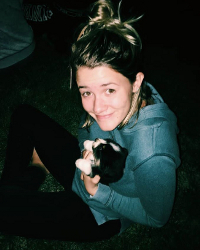 Coco Asjes ('20)"I'm looking forward to all of the big and little lessons God is going to teach me through the high school students," writes Coco Asjes ('20), a rising TAC senior marking her first year as a Summer Program prefect. "I'm excited that they're attracted to the Great Books and the Discussion Method — and maybe the sunny California coast! I'm eager to meet them and see what drew them to the College." A resident of Nevada, Iowa, Coco says she is hoping to find some company among the students as she does her part to "represent the Midwest." She also admits that she will "need a lot of help and loving support when it comes to sports." Her advice to the students? "The same advice I try to remind myself every day," she says. "Be open to the plan of the Lord in each and every moment, silent or loud, alone or in good company (or bad company). He has intended every aspect and interaction of your day. Learn from it."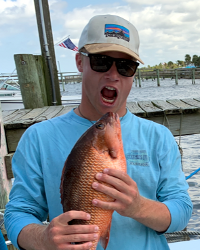 George Stypa ('21)"For me, the Summer Program was an incredible introduction to the College, the Great Books, and the outstanding people that TAC attracts," says George Stypa ('21), a Summer Program alum and second-time prefect from Tucson, Arizona. "I am excited to be working with a great crew once again!" An avid outdoorsman, George has a passion for mountain biking, climbing, and fishing. Now entering his junior year, he is contemplating a career in military dentistry. "As a prefect, I greatly enjoy introducing the high school students to the Discussion Method used in the classrooms at TAC," he says. "My advice to the students would be to participate in the classroom as much as possible and to take advantage of the campus' rich social and sacramental life."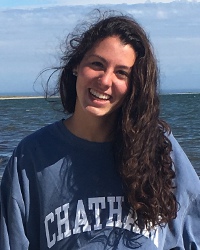 Maggie Dillon ('21)When the upcoming Summer Program comes to an end, Maggie Dillon ('21) is going to hop aboard an airplane, travel 3,000 miles, and then do it all again! That's because the rising junior and second-time prefect will be one of five (along with head men's prefect Andrew Rossi) to serve this year's program on both coasts. As a resident of Lunenburg, Massachusetts, she's used to making the trip. "I attended the program in high school, and those two weeks were so wonderful and so fun that I didn't think life could get any better," she recalls. "I am thrilled for the opportunity to be a part of it again! I am so excited to make new friends and be with them as they experience two of the best weeks of their lives."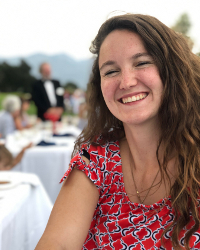 Kayla Grimm ('20)Like the high school students who will be attending this year's Summer Program Kayla Grimm ('20) is a newbie, having never attended the program as a student or as a prefect. Nonetheless, this eldest of 11 siblings from Alhambra, California, has some practical advice to offer, gleaned from her three years as a student at Thomas Aquinas College. "Oedipus the King is the same thing as Oedipus Rex, so don't worry that you have the wrong book," she says with some chagrin. "I made that mistake as a freshman." And even though she is new to the Program, she's rather confident about the athletic competitions. When asked what she was looking forward to the most, she replied, "Beating the students in the prefects v. students basketball game!" That sounds like a challenge, students!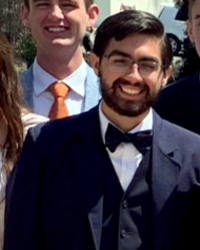 Joseph Poznecki ('21)A fellow newcomer is Joseph Poznecki ('21), a rising junior from Anthem, Arizona. Although a Summer Program novice, he has experience working with high school students. As an Eagle Scout, he helped conduct the BSA's National Advanced Youth Leadership Experience, a program that develops leadership skills, team-building, and ethical decision-making. Like many of his fellow prefects, he is eager to get to meet this year's students, saying that he can't wait for "all of the great conversations with the summer programmers." Knowing these conversations can run late into the night, he encourages the students to get their rest: "Get extra sleep now. You'll be grateful later!"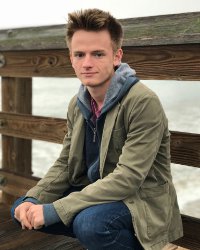 Dillon Raum ('21)Also hailing from Anthem, Arizona, is Dillon Raum ('21), a rising junior at the College. Having served as a prefect in last year's Summer Program, he has some words of wisdom to pass along to this year's students: "Practice your volleyball and greased-watermelon polo skills beforehand, and get ready to learn some cool swing moves!" He says he looks forward to "making lots of friends who will be freshmen for my senior year," and, in particular, he's hoping to meet some Italophones in the group. Having traveled to Rome last summer as part of a singing tour with a men's choir, he plans to return to Italy in August. "I'm trying to prepare by learning some Italian," he notes. "So, if we've got any Italian-speakers this year, I'd love a little practice!"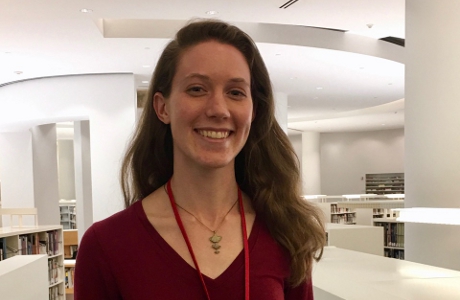 Zoe Appleby ('18)
Dear Students,
I am Zoe Appleby, the head women's prefect for the 2019 Great Books Summer Program, and I am so looking forward to welcoming you to the Thomas Aquinas College, California, campus — a place very dear to me and my fellow prefects.
You are about to embark on a two-week journey. It may be an intellectual journey, a spiritual journey, a journey of friendship, or all of the above and more. As you prepare for these two weeks, I'd like to share with you some advice I wish I had heard before my Summer Program.
Challenge yourself with a new goal! Whether you decide to sit with a new group of people for breakfast every day, learn how to play volleyball, ask a question during each class, or pray a Rosary daily, setting a new goal is great way to jump into the Program with enthusiasm.
Stop and smell the flowers. TAC is unique for many reasons, among which is the beauty of our campus. So make sure to enjoy the sunsets, the stars, the mountains, the flowers, and the architecture while you are here.
Don't be afraid to speak up in and out of section. You have the unique opportunity to encounter some of the most profound questions that men and women have been grappling with for thousands of years. And some of these might not come up in section but instead at your lunch tables, or in your dorms, or after Mass. Each of you has something to contribute to all of these discussions, so don't be afraid to speak up!
Talk to the chaplains. On my Summer Program, I didn't talk to the chaplains enough and I regret that. These men are shining examples of faith, joy, intelligence, and wit. And when you encounter Fr. Buckley (which I hugely encourage you to do), make sure to tell him Zoe says hi!
But the best piece of advice I can give you is this: Be open. Expect to have your expectations exceeded. From the readings, to the activities, to your fellow students, all will surprise you in ways you cannot now imagine. So keep your hearts and minds open to whom and what you will encounter.
The Admissions team as well as I and my fellow prefects are praying for you and we cannot wait to welcome you in person to Thomas Aquinas College.
Sincerely,
Zoe Appleby ('18)