Following our introductions of the 2015 High School Summer Program chaplains and prefects (parts one, two, and three), we now present the first installment in a two-part series introducing this year's faculty:
Michael AugrosA five-year veteran of the High School Summer Program, Michael Augros is now serving in his first year as director. He is looking forward to "meeting the bright young men and women in my section, finding out what they think about important things, and working with (new tutor) David Grothoff for the first time." A graduate of the College, Mr. Augros earned his master's and doctoral degrees in philosophy at Boston College. Earlier this summer he published his first book, Who Designed the Designer? A Rediscovered Path to God's Existence. He and his wife, Amy, live in Santa Paula with their three children.
Marco Emerson Hernández Shortly after graduating from the College in 1997, Marco Emerson Hernández participated in the first-ever Summer Program as a junior member of the Admissions staff. Since then he has gone on to marry, become the father of three daughters, and earn a doctorate in theology at the University of Notre Dame. "The Summer Program has expanded and proven successful in giving students a taste of the College life, as well as introducing them to many of the outdoor and cultural opportunities of our part of Southern California," he says. "I am excited to be a part of introducing the students to the great books and seminar method as a tutor."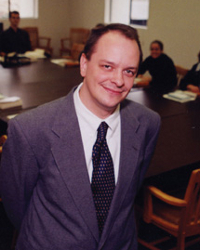 Phillip WodzinskiIn his 13 years as a member of the Thomas Aquinas College faculty, Phillip Wodzinski has taught in the Summer Program "six or seven times," by his count. He enjoys the conversations about Euclid, Sophocles, and Plato (particularly the Euthyphro), as well as the outings to the Getty Center and the Hollywood Bowl. He is a graduate of Xavier University (Cincinnati), where he majored in philosophy, and he earned his master's and doctoral degrees in political science at Boston College. His advice to Summer Program attendees? "Focus on preparation for class and be sure to get enough sleep." He and his wife, Melissa, live in Santa Paula with their two sons and two daughters.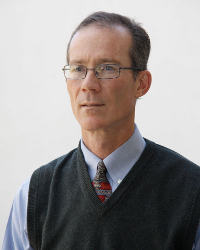 David ApplebyDavid Appleby holds a Ph.D. in ancient and medieval history and taught at the United States Naval Academy before joining the College's faculty 11 years ago. He has participated in the Summer Program for the past seven years and "most enjoys conversing with the high school students about great books that gradually become the common intellectual property of all who study them." He and his wife, Marilyn, have a son, Peter, in high school, and a daughter, Zoe, who is a rising sophomore at the College and one of the prefects in this year's program. When he is not reading or talking with students, Mr. Appleby enjoys fossil hunting and open water swimming.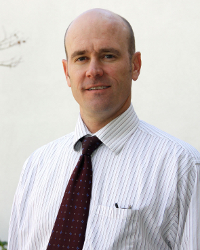 Brian DragooThis year marks the eleventh Summer Program for Brian Dragoo, for whom the experience never gets old. "Even though it's the same every year for us, this is often a life-changing moment for the students," he says. "They are introduced to the possibility of the intellectual life, sometimes for the very first time, and for many students this is the first time they have ever heard that such a life is possible in today's world. I love being part of that for them." A graduate of the College who holds advanced degrees in engineering from the University of Arizona, Mr. Dragoo lives in Santa Paula with his wife, Amy, and their six daughters.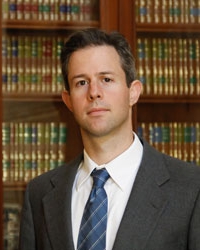 Patrick GardnerThe Summer Program was the "first taste" of Thomas Aquinas College for Patrick Gardner. Three years ago, prior to his first semester as a tutor at the College, he taught in the program. "Having not come to the College as a student, the Discussion Method was new to me," he recalls. "Realizing its power — how much you can learn from your peers and from a work — was invigorating." A graduate of Harvard University, Mr. Gardner earned his master's and doctoral degrees at the University of Notre Dame's Medieval Institute. He and his wife, Kate, are the parents of four young boys. "Have trust in the method," he advises his summer students. "Trust the text and trust your peers."