Below is the final installment in our three-part series introducing the prefects for this year's High School Summer Program. (See Part 1 and Part 2.)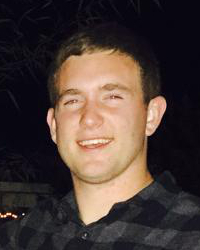 John Jost ('17)When he was in high school, John Jost ('17) strongly considered going to college on a swimming or baseball scholarship — until he attended the High School Summer Program. "It changed my life," he says. "And it's the greatest decision I have made thus far." During the program, he discovered that "there was something bigger in life than sports," and that he "actually liked reading." He and his dad now lead a great books discussion group, modeled after the College's classes, and he coaches 112 competitive swimmers in his home state of Illinois. A first-time prefect, he says, "I look forward to being on this program!"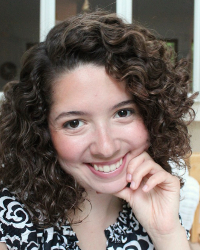 Annalisa Tombelli ('16)This year's program marks the fourth for Annalisa Tombelli ('16), who attended as a rising high school senior in 2011 and has served as a prefect for the last two years. "This is the most exciting year for me because I have had a full look at the program now, and I can see more than ever how great it is," she says. "You'll read some St. Thomas — that's a real gift. It's beyond imagining," she continues. "The curriculum is so rich; it's life for your soul. Read what the College has sent you, and be open to a new phase of your life — that of a beginning in wisdom as an adult."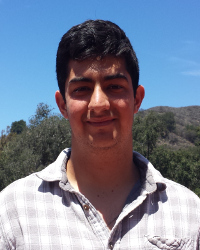 Jonathan Chavez ('16)A rising senior at the College and a second-year prefect, Jonathan Chavez ('16) has already read the various works in the Summer Program curriculum, but he is eager to read them again. Citing Mortimer Adler, he notes that "a true sign of a great book is you can read it as many times as you want and always get something out of it." During his years at the College, he has volunteered his time to work with high school students at nearby Our Lady of Guadalupe Church, where, along with several other Thomas Aquinas College students, he teaches confirmation classes. Among the highlights of working on the Summer Program, he says, is getting to witness the students' intellectual growth. "It's awesome to watch their excitement," he remarks. "It is really great to see."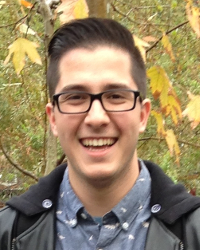 Matthew Plaisted ('18)A newcomer to the prefect crew, Matthew Plaisted ('18) was a student in the Summer Program when he was a rising high school senior in 2013. "I am very eager to attend this year's program," he says, remembering that time when the College, its classical curriculum, and its pedagogy were all still new to him — and perhaps even a little bit intimidating. Now having completed his Freshman Year at the College, he is glad to share the gifts of his education with others. "I'm looking forward to discussing the curriculum with all the new faces," he says.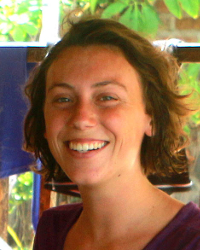 Emily McAtee ('16)Like many a Thomas Aquinas College student, Emily McAtee ('16) credits the High School Program with her decision to come to the College. "I attended the 2011 Summer Program and that experience is the reason I decided to go to TAC," she says. A lover of sports, and now in her Senior Year, she serves as one of the College's athletic directors during the academic year, organizing the various intramural sporting events that are so popular among TAC students. She is also an avid musician, backpacker, road tripper, beachgoer, and surfer.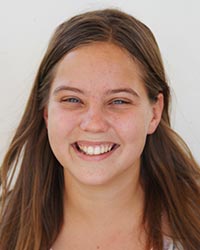 Cecilia Goyette ('17)The daughter of two Thomas Aquinas College alumni, one a tutor at the College, Cecilia Goyette ('17) grew up within the TAC community. She thus brings a lifelong familiarity with the College, its academic program, and its community of faith to this, her second summer as a prefect. Entering her Junior Year, she is strongly considering a career in medicine and has spent most of the summer shadowing a doctor. She is ready, however, to put medicine on hold for the time being, and devote two weeks to the program. "I can't wait to meet all the students," she says. "I look forward to all the great discussions with them!"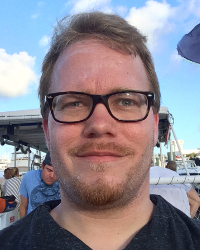 Daniel Selmeczy ('08)Pardon the sunscreen in this photo of Daniel Selmeczy ('08), but it was taken in the midst of a summer "freediving" (no tanks) course that he is taking Fort Lauderdale, Florida. When not underwater, he is teaching an intensive Latin class this summer, and during the academic year he is a full-time teacher at St. Monica Academy in Pasadena, California. Famously, he is the dance instructor at the Summer Program, turning neophytes into skilled swing dancers in time for the end-of-the-program dance. "I am looking forward to seeing students fall in love with the program the way I did when I visited the school," he says.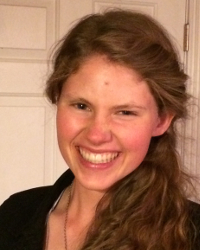 Maggie Conklin ('17)A rising junior from Mount Angel, Oregon, Maggie Conklin ('17) thinks she enjoys the Summer Program every bit as much as the high school students do. She served as prefect last year, an experience she describes as "incredible" and "unforgettable." Her favorite part, she says, was getting "to connect on an individual basis with so many students." The discussions inside the classrooms spilled into the residence hall, the dining commons, and the athletic field. "I was always so delighted when talking to the students, knowing that we made a bond of friendship. There was a joy in simply being together, and drinking in the beauty and the goodness around us."