Last week we began a three-part series introducing the prefects for this year's High School Summer Program. Below is part 2: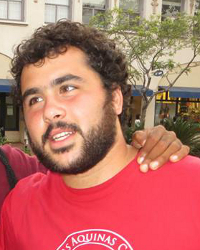 Andrew Rossi ('13)Returning for his third year is Andrew Rossi ('13). A graduate of the College, Andrew works at St. Augustine Academy in Ventura, California, where he teaches logic, geometry, history, and chemistry. "My favorite part of the program," he says, "is interacting with the students and listening to their first thoughts on the great books." In past years he has overseen the High School Program's athletic competitions, and this year, he says, he looks forward to "making a prefect team that will challenge any summer programmers to ultimate Frisbee."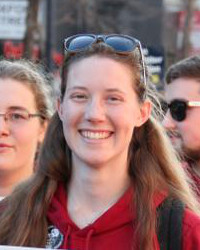 Zoe Appleby ('18)In her freshman year at the College, Zoe Appleby ('18) played Desdemona in the student production of Othello, worked in the campus bookstore, attended the West Coast Walk for Life, and participated in a Catholic literary conference. She also delighted in the College's classical curriculum, citing The Iliad, Agamemnon, and Plato's Republic and Symposium as her favorite works. This summer, she spent five days paddle boating down the Yampa and Green rivers from Colorado into Utah as well as volunteering at Santa Paula's Art Museum and Animal Rescue Center. Of course, the best part of her summer is still yet to come — and begins on July 19.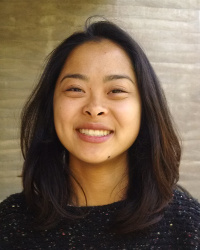 Isabella Hsu ('18)Like many Thomas Aquinas College students, Isabella Hsu ('18) cites her experience on the Summer Program as her primary reason for coming to the College. Now returning to the program for the first time as a prefect, she is "excited to help give prospective students what the Summer Program gave me and to share my love and excitement for the program with them." She is also looking forward to a new addition to this year' curriculum — "The Enduring Chill," by Flannery O'Connor. Bonus: Isabella has spent some time this summer working as a barista. "I will make a cappuccino for anyone who asks," she promises.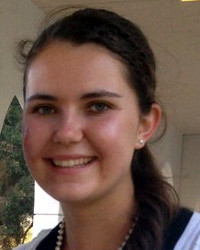 Bridgette DeBates ('17)Not all of this year's Summer Program prefects are past attendees. For Bridgette DeBates ('17), a junior from Chandler, Arizona, this year's program will be her first. "I am very excited to be a part of the program," she says. "I am looking forward to getting to know the high school students and sharing with them what I love about TAC." Given her passion for basketball and volleyball — as well as guitar and piano — expect to see her on the athletic fields, and maybe even on a stage, sometime during the two weeks.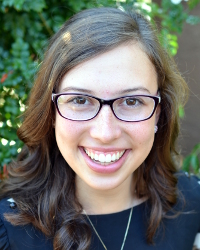 Emily Sanchez ('17)We may also hope for a performance from Emily Sanchez ('17), who has been playing the piano for 12 years and, more recently, giving lessons. A fourth-generation resident of San Diego, California, she is the oldest of nine children. "I am looking forward to spending time playing volleyball and getting to know this year's high schoolers," she says. She is also eager to share the blessings of the College's rich liturgical life and "helping students navigate the Missal" during Mass in Our Lady of the Most Holy Trinity Chapel.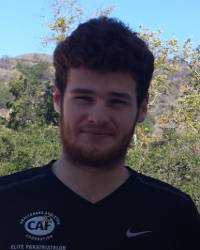 Thomas Cain ('18)Another Summer Program newcomer is Thomas Cain ('18), of Santa Paula, California. Having served a counselor at various Boy Scout camps, he has much experience working with young people. He is also an avid cyclist and an accomplished triathlete who looks forward to the program's various athletic contests as well as its excursions to Santa Barbara, the Hollywood Bowl, and the Getty Center. Nonetheless, he encourages the "programmers" to stay focused on what matters most. "Don't get too caught up with the social stuff," he advises. "And have fun with the studying, too!"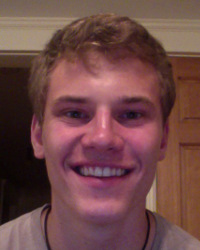 Matt Dugan ('18)Hailing from "Minnesota, the best state in the country," is Matt Dugan ('18). A first-year prefect, Matt is a Summer Program veteran nonetheless, having attended as a rising high school junior in 2013. "It was my experience at the program that ultimately convinced me to come to TAC," he recalls. "I love to read, and I love the curriculum here." Describing himself as "very outgoing" and a "big people person," Matt looks forward to making new friends and the various sporting events on the campus athletic fields.
A fellow Minnesotan, Andrew Grimes ('14) returns to the College having recently completed his first year of graduate studies at the University of St. Thomas in Houston, Texas, where he is working toward a doctorate in philosophy. "I'm looking forward to learning and getting to know the students," he says, "enjoying time together and helping them to discern their future." He considers the chief blessings of his Thomas Aquinas education to be "friendship, virtue, confidence, patience and the tools that I acquired in searching for beauty, truth, and goodness." His advice to the students? "Be assured that we're here to help you."