Summer Program Blog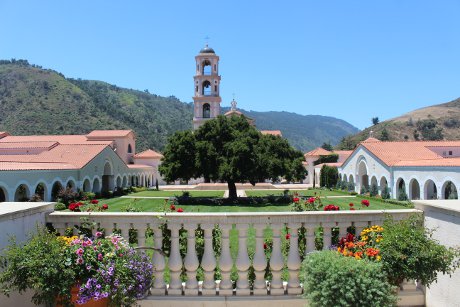 We have reached the point in the High School Summer Program when people begin to speak of the "lasts." On Thursday night we had the last study hall and the last coffee shop; today we have the last class, the last lunch, the last nighttime consecration.
Yet no one is getting too wistful just yet. At the conclusion of Thursday afternoon's classes, a group of some 50 ladies ventured into Santa Paula, where they scoured the thrift stores for clothes to wear to Friday night's soiree, then paid a visit to a local coffee shop. "There was lots of chatter and laughter, good finds, and good deals," a prefect reports. They got back to campus jusrt in time for the last dance class:
Students then took to the athletic fields for a fierce soccer tournament versus the prefects. The prefects jumped out to a quick 3-1 lead, but in the second half, the tide began to turn. Without any substitutes, the prefects began to grow tired, and the students, it turns out, were saving their best for last: Diego from Argentina made a late entry into the game, and the prefects could not contain him. Powered by their secret weapon, the students forced a sudden-death overtime, which Peter from Kansas brought to a dramatic conclusion with the game-winning goal. Final score: Students: 4, Prefects: 3 — a sweet bit of revenge after Monday night's basketball games!
Then it was time for a meatloaf and mashed-potatoes dinner, followed by study hall. For the first half, students read Flannery O'Connor's "Everything That Rises Must Converge" in preparation for this afternoon's class. Then they went to classrooms to practice their last Euclidean propositions — Book I, numbers 16, 29, 32.
After the evening Rosary came iced-coffee drinks in the last campus coffee shop …
… and at 10:30 p.m., students returned to their residence halls for curfew — but the night was not over just yet. Back in St. Monica's Hall, the ladies were just settling down when they heard a clamor outside. Looking out their windows, they saw the men of Saints Peter and Paul, walking two by two and dressed in their Sunday best. The gentlemen proceeded to serenade the ladies by singing "Red is the Rose," "L-O-V-E,"and "Good Night Ladies."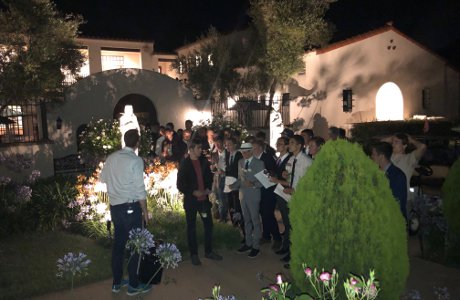 The men also presented the women with candy and carnations — which many wore in their hair this morning! — before returning to Saints Peter and Paul.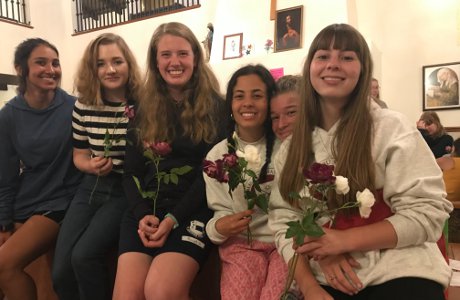 We now enter the last day of the program, with classes on Euclid and O'Connor, and still look forward to one last lunch, recreation period, and Rosary — as well as the farewell banquet and dance tonight. The Admissions crew is already busily sorting students' certificates and parting gifts: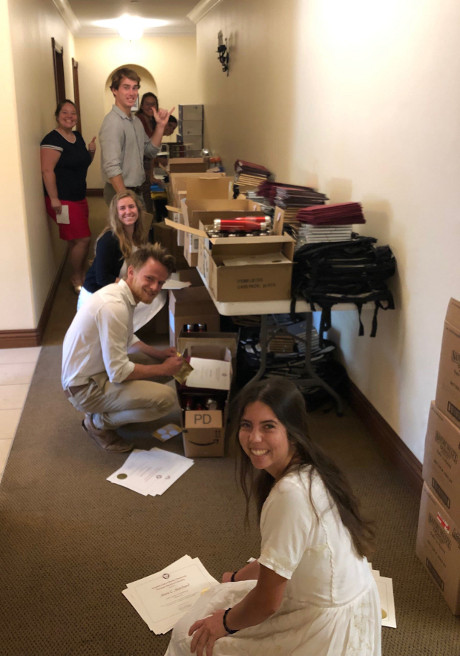 How could two weeks go by so fast?