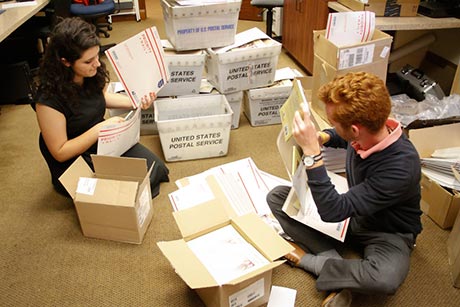 Admissions staff assemble the packets.
Members of the Admissions Staff have spent the day busily assembling packets of great books for attendees of the 2015 High School Summer Program! The mailings, which went out via the U.S. Postal Service this afternoon, contain the first three readings of this year's program — Sophocles' Oedipus Rex, Plato's Euthyphro, and Sophocles' Antigone.
A note to rising high-school seniors: There are still a few openings for men in this year's program. It's not too late to apply. We promise we will get you the readings in plenty of time!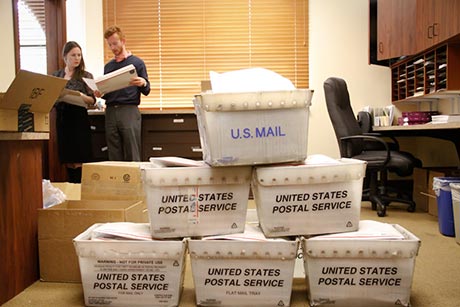 The packets await their trip to the Post Office.