Below is the final installment in our three-part series introducing the prefects for this year's High School Summer Program. (See Part 1 and Part 2.)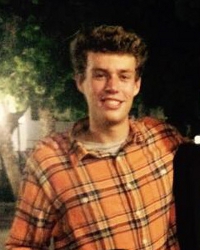 Tom Cavanaugh ('18)"I thought that I would go to college to swim or play water polo, but the Summer Program changed my path," says Tom Cavanaugh ('18) of Larkspur, California. "It turned me more toward intellectual pursuits rather than athletic pursuits for college." He particularly cites the influence of some of his prefects, including Andrew Rossi, as "making a big impact on my life,"  adding that he hopes to "give back" to the program for what it, and they, did for him. Tom is a fan of surfing, fishing, hunting, swimming and water polo — "anything having to do with the water," he says.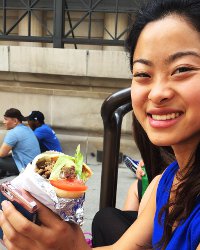 Siena Hsu ('18)A rising senior from Redondo Beach, California, Siena Hsu ('18) says that when she was in high school, "The summer program introduced me to a world that I had always wanted to be a part of, and honestly didn't think existed anymore." It was fun and, at times, intimidating. "A lot of what TAC offers was new and a little scary to me, but the amazing students and prefects I met guided me through the whole program and helped me to have a really great experience." She has just returned from a two-week art program in New York that focuses on a traditional approach to drawing and painting in the classical realist style. "I would love to share that with students," she says, "as well as my sense of adventure and love of the outdoors."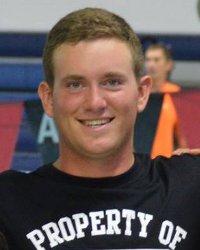 John Jost ('17)When he was in high school, John Jost ('17) strongly considered going to college on a swimming or baseball scholarship — until he attended the High School Summer Program. "It changed my life," he says. "And it's the greatest decision I have made thus far." During the program, he discovered that "there was something bigger in life than sports," and that he "actually liked reading." Back in his hometown of Algonquin, Illinois, he is the head coach of the Trails of Algonquin, a youth swim team with some 130 members that recently placed fifth place in state's most competitive conference, breaking 14 records in the process!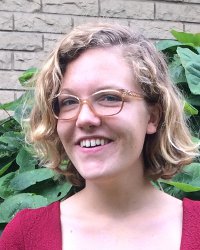 Micaela McCall ('20)"Micaela McCall ('20) comes from a long line of what are known at Thomas Aquinas College as second-time freshmen — students who have spent a year or more studying at conventional or specialized colleges before deciding that they wanted to pursue a Catholic liberal education instead. Micaela, who hails from Denver, Colorado, studied for one year at a musical conservatory in Ohio before coming to the College, where she has just completed her Freshman Year. "Even though my head's in a book more than ever before, I haven't stopped playing music," she says. "I can't wait to get us all singing on the Summer Program!"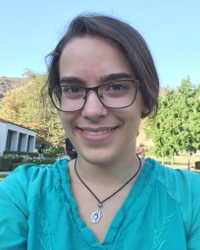 Rachel Rivera ('19)"My first Summer Program introduced me to the college that has become my second home these last two years," says Rachel Rivera ('19), a rising junior from Kendall Park, New Jersey. Rachel is the third in her family to attend the College, following in the footsteps of her sister, Sarah ('15), and brother, Joseph ('17). It was her experience in the Summer Program, she says, that led her to offer her service for the first time as a prefect this summer. "I am very excited to meet all the students and hope to help show them a little of why I love TAC!"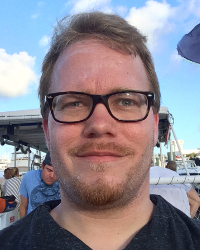 Daniel Selmeczy ('08)A teacher at St. Monica Academy in Pasadena, California, Daniel Selmeczy ('08) is best known as the Summer Program's dance instructor, turning neophytes into skilled dancers in time for the end-of-the-program dance. To say he is an expert at dance instruction is an understatement: Daniel has been a prefect for 11 years, meaning that this year's attendees were still in kindergarten when he was first showing their forerunners how to swing dance. His favorite part of the program, he says, is "is seeing the excitement of high school students experience the joy of the intellectual and community life of the College for the first time."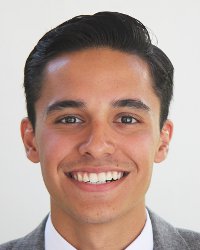 Caleb Skvaril ('19)An independent filmmaker, an award-winning mock-trial attorney, and a passionate surfer, skateboarder, and basketball player, Caleb Skvaril ('19) hails from Asan, Guam, but he has spent the summer working on the College's California campus. He attended the Summer Program as a student in 2014, "and I loved it!" he says. This year will be his first as a prefect, and he looks forward to the "great people and fantastic energy." He also hints that he has some exciting plans for the students. What, exactly, are they? He replies, "You'll just have to wait and see!"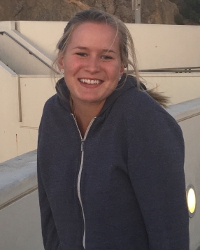 Clare Tuttle ('20)Like this year's students, Clare Tuttle ('20), a rising sophomore from San Jose, California, is new to the High School Summer Program. "I did not attend the program myself, but I have many siblings and friends who did, and they loved it," she reports. "They say that it is a perfect way to come meet new, amazing people and experience TAC."  Her hopes for this year's session include "sharing my love for the College with the high school students" and "encouraging them to take advantage of this opportunity to get to know and love the College as I do."
Stay tuned to this blog for regular Summer Program updates and photos over the next two weeks!