Yesterday we began a three-part series introducing the prefects for this year's High School Summer Program. Below is part 2:
Helen Blain ('20)Three years ago, Helen Blain ('20), then a rising high school junior, made the trip from her hometown of Albuquerque to Santa Paula for the Thomas Aquinas College High School Summer Program. Three years later — and now a rising sophomore at the College — Helen is serving for the first time as a program prefect. After spending the first few weeks of the summer rock-climbing, going on adventures with her friends, and working as a waitress, she looks forward to "playing with the students on the athletic field (especially soccer), as well as guiding them in their introduction to the beauty and truth that the great books offer."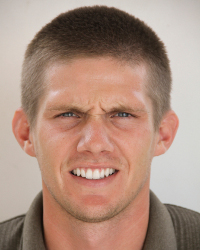 Jack Blewett ('20)"One of the greatest blessings in life is friendship," reflects Jack Blewett ('20), "and the TAC Summer Program gave me some of the best friends I have." A resident of Tehachapi, California, he has been working at the College this summer. On his days off, he has taken several trips to the beach with his family — which has whetted his appetite for next Sunday's beach day. "I also would love to get the students involved in the talent show and help with that," he says, adding that he has high hopes for this summer's program. "It's incredible what can happen in two weeks!"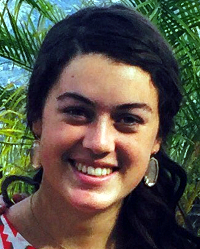 Meg Downes ('20)Rising sophomore Meg Downes ('20) returns to campus from her home state of Michigan, where she has spent the summer living with her grandmother in a Great Lakes beach house and working in a nearby resort town. "The summer program changed my life," she says of her time as an attendee two years ago, "and that is the reason I now attend TAC." The "most amazing part," she adds, "is all the people you meet who are as excited about learning as you are." She also loves volleyball and anticipates some intense matches on the College's courts during afternoon recreation time. "I can't wait to see how the kids play!"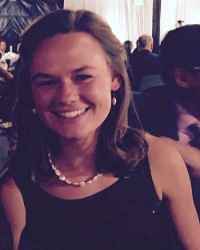 Anna Goodwin ('19)"During the Summer Program it is a joy to spend so much time outside and discussing the readings," says second-time prefect Anna Goodwin ('19) of Alhambra, California. "My favorite part, though, is seeing all the kids fall in love with this school in such a short amount of time and to be a part of a very formative time in their lives — formative because, for many, it is the first realization that an authentic Catholic life is possible for young people, and it starts with a place like this, dedicated to fostering integrity. The possibility of becoming an individual whose life is centered on Christ becomes a reality."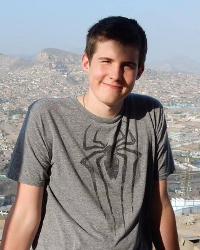 Seamus O'Brien ('20)Although born in what he calls "the glorious state of Texas," Seamus O'Brien ('20) has come to realize that his "true destiny" lies in the "Driftless Region of Southwest Wisconsin," where he lives with his parents and eight siblings. A rising sophomore, Seamus is working at his first Summer Program this year and looks forward to sharing with the high school students what he describes as "the wonder and passion of pursuing the truth." Taking a break from his duties as a nursing assistant at a nursing home back in Wisconsin, he plans to bring his wit, his leadership talents, and his love for learning to this year's program.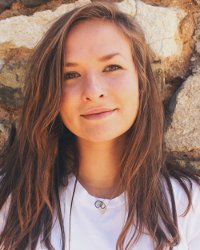 Alexis Pomietlo ('18)When she first arrived at the High School Summer Program four years ago, Alexis Pomietlo ('18) of Chippewa Falls, Wisconsin, had never before been to the College or participated in the classsoom Discussion Method. Now a rising senior and in her second year as a prefect, she seeks to help students who also may be facing the unknown. "I hope to be someone the students can feel comfortable talking with, whether about their readings or just their experience of the College in general," she says. "One of the most beautiful aspects of the program is witnessing the group come together and realize there are people their age who also share the desire for the truth and love for the Lord."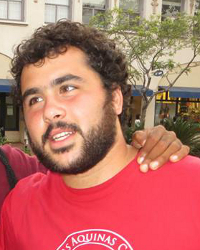 Andrew Rossi ('13)Returning for his fifth year is Andrew Rossi ('13), a native of Bakersfield, California. A graduate of the College, Andrew works at St. Augustine Academy in Ventura, California, where he teaches logic, geometry, history, and chemistry. "My favorite part of the program," he says, "is interacting with the students and listening to their first thoughts on the great books." In past years he has overseen the Summer Program's athletic competitions, a role he looks forward to taking up once again. "I am very excited for the sports," he notes, "especially the basketball game between the prefects and the students."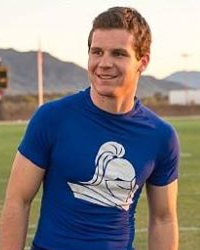 Nico Zwemke ('19)"I attended the High School Summer Program in 2014," reports Nico Zwemke ('19) of Tempe, Arizona. "I was so impressed by the curriculum and the quality of people that I gave up several full ride scholarships to attend the College." Given that his hobbies include hiking, playing sports, and reading, it only makes sense that he would have felt at home here. Now, having just completed his Sophomore Year, Nico is at the program for a third time, his second as a prefect. "I love the quality of people that the program attracts," he says. "I am looking forward to helping students find a love for the great books."
Stay tuned for Part 3 tomorrow!