The 2017 High School Summer Program is just four days away! The prefects for this year's program — all students and recent graduates of Thomas Aquinas College — cannot wait to get to meet this year's attendees. But until then, you can now "meet" them, virtually, through the following profiles (part one of three):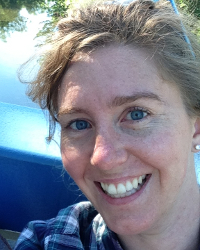 Kathleen Sullivan ('06)This year's women's head prefect is Kathleen Sullivan ('06), a teacher in Virginia who has contributed to many a Summer Program and is its greatest champion. She first attended as a high schooler, served as a prefect for two years while a student at the College, and then continued to serve for several more years while earning her master's in English literature from the University of Dallas and Ph.D. from The Catholic University of America. "I love the conversations with students, having those epiphany moments when you realize something is true, and seeing the talent at Open Mic Night," she reflects. "I love the beach day, swing dancing, sitting in on classes, talking to students at the ponds, daily Mass and Rosary. And I am always amazed by friendships made."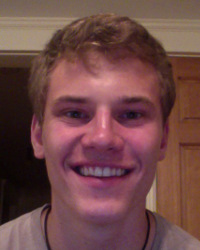 Matthew Dugan ('18)Returning for his third High School Summer Program as a prefect — and first as men's head prefect — is Matthew Dugan ('18). A Minnesota native, Matt considers his own experience as a student in the program six years ago to have been transformative. "My three years at Thomas Aquinas College have shaped my spiritual, intellectual, and social lives in ways I don't believe I  would have found elsewhere; and it all started at my Summer Program," he says. "I encountered grounded young men and women who were mature but tons of fun, a mixture that I hadn't experienced much before." His message to this summer's students: "I hope you all find the same!"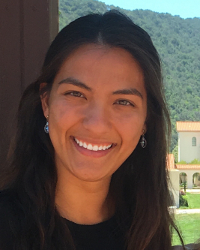 Sarah Abood ('20)A rising sophomore at the College from suburban Cleveland, Sarah Abood ('20) attended the program as a high school student in 2015 and now returns for the first time as a prefect. Having spent the first part of the summer "catching up with old friends and family and enjoying the beautiful life that God so graciously has given me," she is excited to be back on campus. "My favorite part of the Summer Program is meeting new people, partaking in the journey toward the truth, and growing spiritually in the Faith," she says. "What I hope to add as a prefect is another smiling face to welcome new friends to our beloved TAC."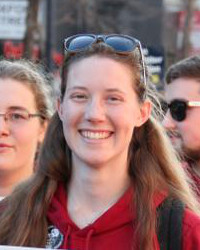 Zoe Appleby ('18)Zoe Appleby ('18) is a Southern California resident, an actress, a rising senior, and an aspiring museum curator. Her time at the College has been filled with organizing poetry groups, directing and acting in the annual Shakespeare plays, and giving herself to the great books program. Among her favorite works are T.S. Eliot's The Waste Land, Homer's Iliad, Newton's Principia, and Aristotle's Nicomachean Ethics. She has just returned from six weeks in Rome, where she participated in "Beauty and the Sacred," a great books study-abroad program. Sunday can't come soon enough, she says. "I can't wait to share the Thomas Aquinas College experience with all of this year's high school students!"
Thomas Cain ('18)A fellow rising senior, Thomas Cain ('18) is a third-time Summer Program prefect. A resident of Santa Paula, California, he has spent his summer to date working on the College's grounds crew, helping to take care of his grandfather, working out, and studying. "The Summer Program is always the best," he says. "The number-one best thing about being a prefect is getting to know everyone, and doing all the things I love best with people who are excited and serious about them, too: the books we read, the prayers we pray, and the sports we play. I'm down, 100 percent."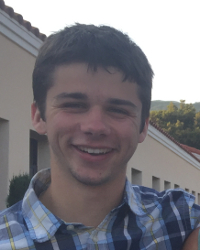 Isaac Cross ('19)Not all of this year's prefects are veterans of the Summer Program. A newcomer, Isaac Cross ('19) is looking forward to experiencing it for the first time alongside the attendees. During the academic year, he works part-time in the Admissions Department, which has prepared him well, he thinks, for meeting with prospective students, answering their questions, and describing all that makes the College's academic program unique and compelling. "To really give prospective students a good idea of what the school is like has made me contemplate and realize the greatness of the education I have here," he says. "I can't wait to communicate that to the summer program attendees."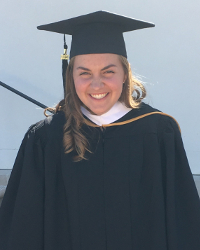 Clara Diodati ('17)When Clara Diodati ('17) attended the High School Program in 2012, she found the experience so powerful that she wrote a song about it.  "I don't know that I would have come to TAC if it weren't for the Summer Program," she says. "So it means a lot to me, and I'm very excited to give back and meet all the programmers" — something she has done, as a prefect, for the last three years. After graduating this spring, Clara has spent the summer with her family in Florida, preparing to study for a master's in theology at Ave Maria University this fall. "Especially now having graduated, I can say even more firmly about TAC — the curriculum, the people, the spiritual life — it's all amazing," she says. "It will change you for the better!"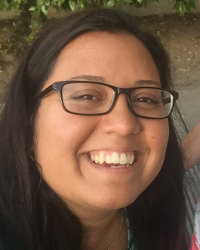 Andrea Florez ('14)When she's not serving as a prefect for the High School Summer Program — something she has done for the last four years — Andrea Florez ('14) is a theology teacher and the campus minister at St. Bonaventure High School in Ventura, California. There she coordinates retreats, Masses, prayer services, and other student devotions, essentially serving as the youth minister for the school. "I'm looking forward to meeting you all," says Dre — as her friends call her — to this year's program attendees. "The best part of the summer program is hanging out in the evenings playing music, singing, and getting to know you all!"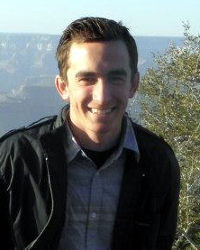 Patrick Nazeck ('19)Watch out for Patrick Nazeck ('19). Last summer he and a fellow prefect stole the show at Open Mic Night with a re-enactment of the Bing Crosby and Danny Kaye "Sisters" scene from White Christmas. A resident of Ridgecrest, California, he has spent most of the summer working at China Lake Naval Air Warfare Center - Weapons Division in a support role for the Ground Operations division. "My favorite part of the Summer Program is meeting all the new students and hearing how they came to have an interest in the school," he says. And, hoping to top his performance from last year, he notes, "I plan to bring my killer dance moves this year."
Stay tuned for Part 2 tomorrow!