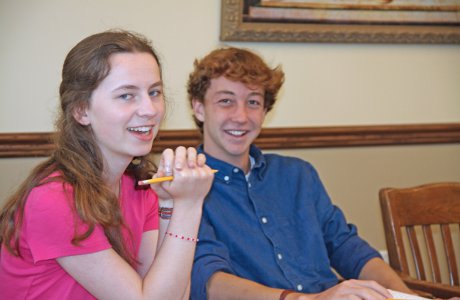 With the completion of today's classes, we have just about reached the end of the 2018 High School Summer Program!
This morning students met for their last class on Euclid, where — having grown confident over the last few days — they handily demonstrated Book I, Propositions 16, 29, and 32 for their classmates. (Of course, after the advanced work in Euclid they did at last night's study hall, the props must have seemed easy!)
After Mass and lunch, it was time for the last class of the program, during which students discussed Flannery O'Connor's Everything That Rises Must Converge. The conversation focused on how well one's subjective view of the world matches with objective reality. When it does not, how can we be shaken from that view? What does it take to change?
At the end of their classes, students received a few farewell gifts from the Summer Program staff, including a copy of C.S. Lewis' Screwtape Letters, photos of their sections, TAC t-shirts, and a framed photo of the entire group: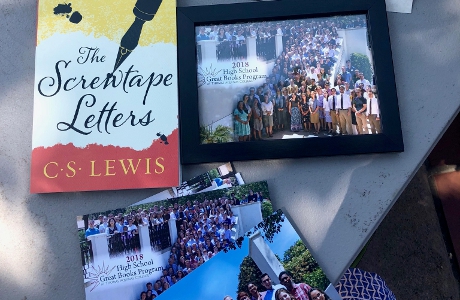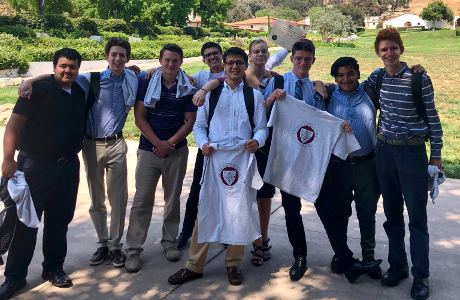 This afternoon students have been busy with sports and preparing for tonight's farewell gala. Be sure to check tomorrow for photos from the dance … as well as Saturday morning's early goodbyes.