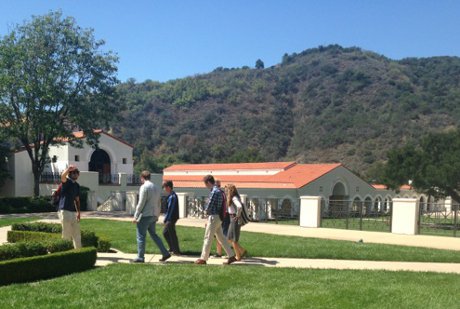 Summer Program students had great fun this morning, putting their newfound Euclidean knowledge to work by demonstrating propositions for their classmates. All their preparation seems to have paid off!
There is no afternoon class today. After Mass and lunch, the students boarded buses for nearby Los Angeles, where they will take in the art and the views at the Getty Center. Then they will go to the city's famed Hollywood Bowl for A Midsummer Night with Dudamel, featuring works of Felix Mendelssohn.
Check back tomorrow for photos from the outing!