Over the weekend two alumni of Thomas Aquinas College were ordained to the sacred priesthood, bringing to 55 the total number of alumni priests!
First, on Friday, May 25, the Most Rev. J. Augustine DiNoia, O.P., Secretary of the Congregation for Divine Worship and the Discipline of the Sacraments, ordained Rev. Jerome Augustine Zeiler, O.P. ('00) at St. Dominic Church in Washington. D.C. The following day, the Most Rev. Robert J. Carlson, Archbishop of St. Louis, conferred the Sacrament of Holy Orders upon Rev. Fadi Auro ('03) at the Cathedral Basilica of St. Louis.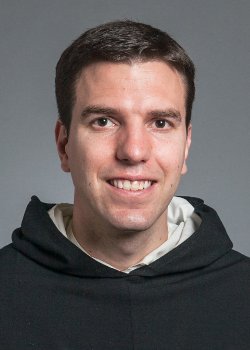 Fr. Zeiler is the fifth alumnus of the College to become a Dominican priest. After graduating from the College in 2000, he pursued graduate studies at the University of Dallas, then entered the Order of Preachers in August, 2005. He earned a Bachelor of Sacred Theology and a Master of Divinity at the Dominican House of Studies and a Licentiate in Philosophy at the Catholic University of America. His first priestly assignment will be as a parochial vicar at St. Gertrude Parish in Cincinnati, Ohio.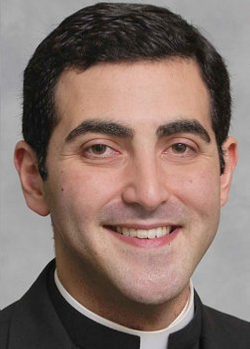 Born in the United Arab Emirates, Fr. Auro is the child of Iraqi Chaldean Christians who moved to the United States at the start of the first Persian Gulf War in 1991. While studying at the Pontifical University of the Holy Cross in Rome, Fr. Auro first met Raymond Cardinal Burke, then the Archbishop of St. Louis, who invited him to become a seminarian in the archdiocese. Fluent in several languages, Fr. Auro is a "bi-ritual priest," able to offer the Mass in both Eastern and the Latin Rites.
Fr. Zeiler and Fr. Auro are the first of five alumni who are set to be ordained to the priesthood this summer. The others are: Rev. Mr. Joseph Bolin, Class of 2001 (Diocese of Vienna, June 15); Rev. Mr. Francis Marotti, Class of 2007 (Diocese of Kalamazoo, June 23); and Frater Maximilian Okapal, O.Praem., Class of 2002 (Norbertines, June 23).