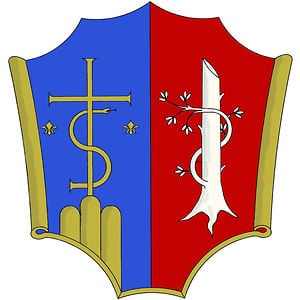 A powerful earthquake struck central Italy early this morning, just 6.5 miles southeast of Norcia, birthplace of Sts. Benedict and Scholastica, and home of the Benedictine community at Monastero San Benedetto, of which three Thomas Aquinas College alumni are members. The earthquake, which had a preliminary magnitude of 6.2, has been followed by some 200 aftershocks, including one with a 5.5-magnitude tremor. It has reportedly leveled homes, churches, and shops, killing at least 120 people.
The monks of Norcia report that they and their guests have experienced no serious injuries, but several of the buildings in their 1,000-year-old monastery have suffered significant damage. Rev. Benedict Nivakoff, O.S.B., told Catholic News Service that the Basilica of St. Benedict, which the monks serve, suffered "considerable structural damage" and that its façade "seems to have detached" from the rest of the building. As a precautionary measure, the brothers are temporarily relocating to the International Benedictine headquarters in Rome, although two monks will remain in Norcia to keep watch over the basilica and monitor the developing situation.
Please pray for the Monks of Norcia, for the people of central Italy, and, most especially, for the eternal rest of all those who have died.