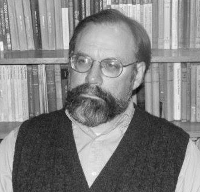 Like his fellow graduate John Finley ('99), Christopher Zehnder ('87) sees a connection between Pope Francis's warnings in Laudato Si' and the Supreme Court's recent attempt to redefine marriage. Writing in his personal blog, Notes from the Wasteland, Mr. Zehnder observes:
"It is fitting, in a way, that the Supreme Court's decision should so closely follow the pope's encyclical, for the former brings into focus the major theme of the latter. That theme is not the threat of climate change, whatever those who want either to dismiss the encyclical or coöpt it say. A major — if not the major — theme of Laudato Si' is that, both in the moral order and the natural order, everything is connected. How we treat the 'environment' is how we will treat ourselves, and how we treat ourselves is how we will treat the natural world outside ourselves. …
"Those, therefore, who insist on the integrity of the natural world but rejoice at Friday's Supreme Court decision are self-confused. Those who deplore the decision, call for respect for the nature of marriage and the basic meaning of sexual acts but ignore the integrity of the natural world, are self-confused. Those who think you must respect unborn human life but can subject human labor to irrational market forces are as confused as those who think you may kill unborn children but not oppress the worker. Sooner or later, these groups will need to decide on their core principle — relativism or respect for nature — for mankind will not remain in a state of interior division forever."
Mr. Zehnder is the general editor of the Catholic Textbook Project, which aims to create a new generation of textbooks for parochial schools that accurately, beautifully, and engagingly reflect the Church's contribution to human history. A high school teacher and former headmaster, he is the author of three of the project's books: From Sea to Shining Sea: The Story of America; Light to the Nations II: the Making of the Modern World; and Lands of Hope and Promise: A History of North America.