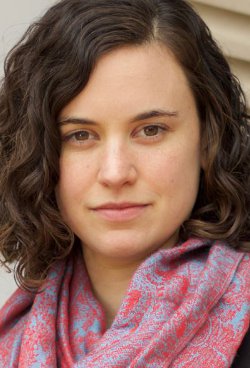 Kayla (Kermode '12) Six
Four years ago, as she was wrapping up her Senior Thesis, Kayla (Kermode '12) Six was recruited by the insurance conglomerate WellPoint for a process-consulting position at its Thousand Oaks headquarters. Four years later, WellPoint is now called Anthem, Mrs. Six has risen to the position of sourcing manager, and she has been named to the supply-chain industry's list of 30 under 30 Rising Stars.
The list, which is a joint venture of the Institute for Supply Management and ThomasNet, "highlights the accomplishments of rising supply management professionals" under the age of 30. "During her four years in procurement, Six has been the enterprise-wide strategic sourcing lead for multiple business areas and spend categories simultaneously," reads her "30 Under 30" profile. Says Anthem's director of strategic sourcing, Greg Antoniono, "Kayla's ability to gain mastery of technically complex areas of sourcing, manage demanding internal clients and still drive innovation and great results — 37 percent savings in a mature category is just one example — is extraordinary."
The profile additionally notes that Mrs. Six "is most proud of negotiating an integrated voice-response contract, which had to be coordinated and collaborated with more than 40 business owners to implement consolidation and create a joint-governance model between Anthem and the supplier. The project had to assure compliance to regulations, drive innovation, address current issues and opportunities and track service level agreements."
Just last month, Mrs. Six returned to her alma mater to offer students advice at a Career Strategies Workshop.