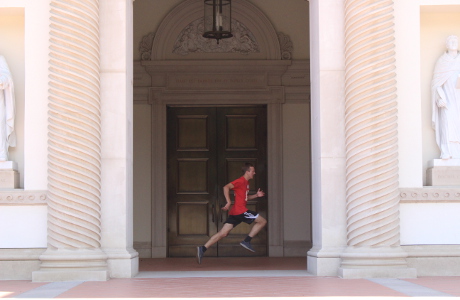 Any jitters that the high school students may have had going into this morning's class — where, for the first time, they would be called upon to demonstrate Euclidean propositions on the blackboard — were for naught. By all indications, the students passed their first test with flying colors!
At the afternoon class, after Mass and lunch, students discussed the first two books of Boethius' Consolation of Philosophy. Written in 524 A.D., while Boethius awaited his martyrdom in prison, this work is presented in the form of a dialogue between Boethius and Lady Philosophy, in which they discuss evil, happiness, suffering, fate, God, and free will. In short, it's the perfect work to tie up the big questions that the students have been pondering for the last week.
Then, at the start of the afternoon recreation period, came one of the favorite California Summer Program events: the quad run!
A relatively new but already beloved Thomas Aquinas College tradition, the Quad Run was inspired by a classic scene from Chariots of Fire, in which Harold Abrahams successfully completes Cambridge University's Trinity Great Court Run before the King's Gate Clock strikes 12. This afternoon, some 20 Summer Program students staged their own quad run. The athletes sprinted, in pairs, a clockwise course around the academic quadrangle, beginning and ending by St. Bernardine of Siena Library.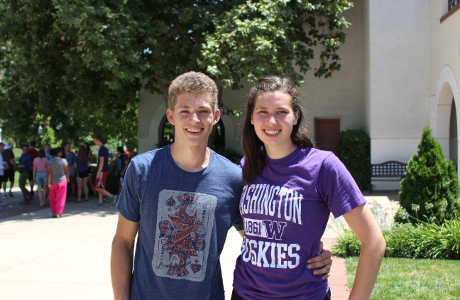 On the women's side, the top runner was Molly Z., a Summer Program student from Olympia, Washington, who completed the course in 44.73 seconds. On the men's side, Austin T. from Phoenix, Arizona, blew away all competitors, finishing with a time of 32.63 seconds. Austin shaved nearly a half second from the previous men's course record set last year! Both winners' names will be engraved on the commemorative plaque which hangs in the Admissions office: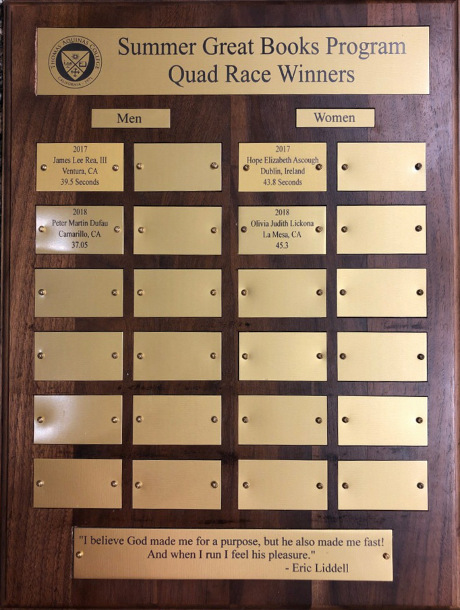 The quad run is one of many events planned for this afternoon. A softball game is also under way, as well as a hike in the Los Padres National Forest. Finally, students will end the night with "Theology on Float," wherein students enjoy root-beer floats and Summer Program Chaplain Fr. Sebastian answers questions about the Faith, distributed throughout the day via this box, stationed in Commons.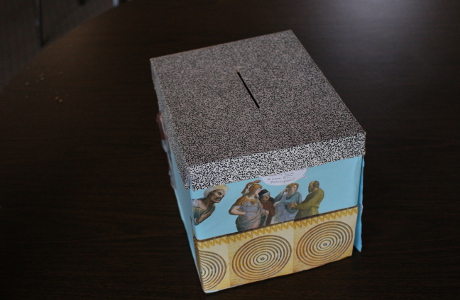 Come back Wednesday for updates!