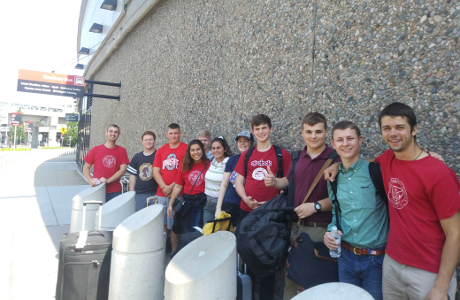 It's arrival day for the inaugural Thomas Aquinas College High School Summer Program in New England! Students from throughout the country started arriving at Boston's Logan Airport this morning, where they met up with our prefects, dressed in easily spotted red t-shirts.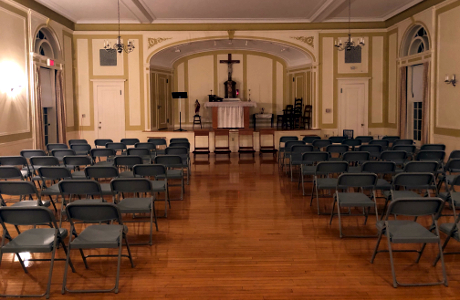 The prefects have been busy! Last night they helped set up the temporary chapel in Olivia Music Hall (the permanent chapel is still under renovation), after which they paid a visit to the street sign that will greet students as they drive onto campus:
Then they got up early this morning to make their way to the airport — early enough to get this beauty shot of the morning mist that had settled over the campus:
Buses are now making their way from the airport to campus, and two great weeks of learning, faith, and friendship will soon be under way!