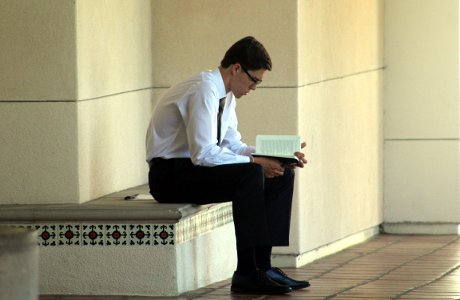 After a busy Monday afternoon and evening, students woke up refreshed and ready to go on Tuesday morning. Some  even got out of bed early, rising for a 6:00 a.m., early-bird basketball game organized by prefect Kayla Grimm. Then, at breakfast, there were two principle conversation topics: Antigone and dancing. (The first dance class will take place tomorrow evening.)
The Antigone conversation (but alas, not the dancing one) continued at that morning's class, where the discussion focused on such questions as "Was Antigone senseless?" "Does Creon have morals? "Is Creon a bad man?" That latter question endured through lunchtime, where one prefect asked students to rank the morality of the Theban king on a scale of 1-7, "with Hitler at 1, and Mother Teresa at 7." The average ranking, he reported, was about a 3, mostly due to Creon's awful pride.
When asked what they considered the most challenging part of the program, several students named participating in classroom conversations and working up the courage to offer an insight before the moment had passed. To which the prefect encouraged them to turn this perceived weakness into a strength. "If you are afraid to speak, go ahead and speak," he counseled. "It will transform you into a better class participant."
We will see how that advice pans out in this afternoon's class, where students will consider the pre-Socratic philosophers. Then it will be time for afternoon recreation, study hall, Rosary, coffee shop — and late-night dorm parties! Check in tomorrow for an update and photos.