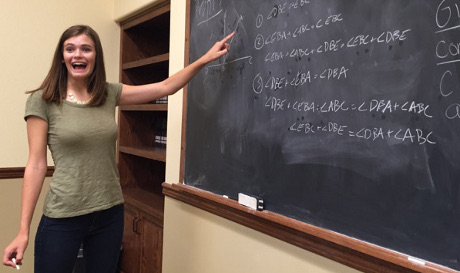 This post resumes where the last one left off, namely, yesterday's dance class, during which students worked on swing, rumba, and waltz. By all reports, they are more than adequately prepared for the end-of-the-program dance which is — gulp — tomorrow!
The group then quickly moved to the campus ponds for "watermelon water polo," in which teams of women, and then men, attempted to bring a greased watermelon across the pond and to the opposing team's goal. "It was intense, especially the boys' match," a prefect reports. "We went through about five watermelons!"
This exhausting and hilarious activity was followed by a hearty dinner, then a study period in the library and classrooms. Students once more practiced their Euclidean propositions with the help of the prefects, and they also prepared for today's last class on Boethius.
After Rosary in the Chapel came the highlight of the evening, "Theology on Float." Prefects served scores of root-beer floats to hungry students, who sat back and heard Fr. Sebastian answer their anonymously submitted questions. The topics included evolution, Purgatory, and the natural family, and they led to further post-curfew discussions (with s'mores) around the fire pits in the residence-hall courtyards. Fr. Sebastian joined the women's conversation and Fr. Paul, the men's, before leading students in their nightly consecration.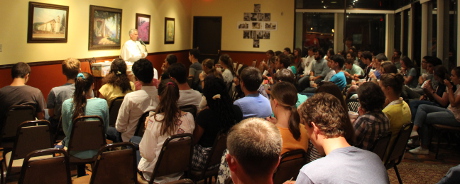 Fr. Sebastian answers students' questions
It was another great day — only two more to go!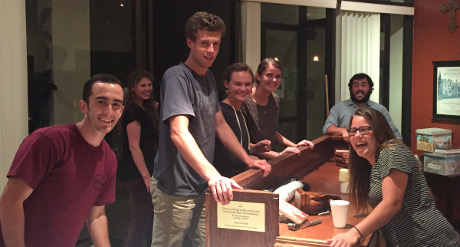 Prefects clean up after "Theology on Float"