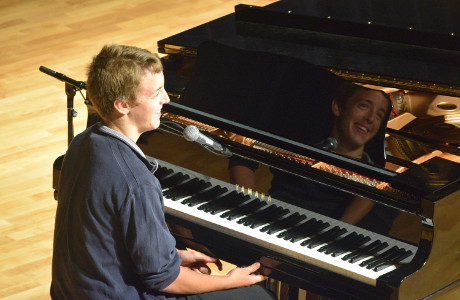 Following volleyball, dinner, and the nightly Rosary, the 2018 Summer Program students headed over to St. Cecilia Hall for a tremendous open-mic night:
After the performances, most stuck around for a viewing of the film Cinderella Man, while others went to the Coffee Shop for recreation. Among the latter group was onetime Summer Program prefect Rev. Peter Miller, O.S.A. ('07), a priest at Our Lady of the Annunciation of Clear Creek Abbey in Hulbert, Oklahoma, who showed off his pool skills: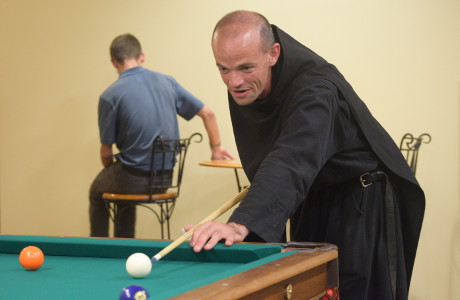 Today the group is headed to the beach and Santa Barbara. Check back tomorrow for photos from the trip!