The 2018 High School Summer Program is just four days away! The prefects for this year's program — all students and recent graduates of Thomas Aquinas College — cannot wait to get to meet this year's attendees. But until then, you can now "meet" them, virtually, through the following profiles (part one of three):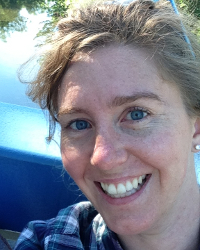 Kathleen Sullivan ('06)This year's head prefect for women is Kathleen Sullivan ('06), a beloved teacher in Virginia who has contributed to many a Summer Program and is its greatest champion. She first attended as a high schooler, served as a prefect for two years while a student at the College, and then continued to serve for several more years while earning her master's in English literature from the University of Dallas and a Ph.D. from The Catholic University of America. "I'm still excited as I am every year to meet the students and work the program," she says. "It's always encouraging to go back to the same books year after year and discover new questions, new ideas, while still remaining grounded in their truths — this shows how timeless and endlessly rewarding it is to study the great books when guided by the light of Wisdom Himself."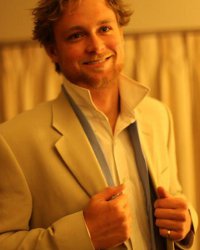 Graham Crawley ('20)Serving as the men's head prefect is Graham Crawley ('20), a rising junior from Scottsdale, Arizona. Graham came to the College as a second-time freshman in 2016 — that is, having already earned a bachelor's degree in biomedical science, he decided to pursue a second undergraduate degree in order to experience the College's program of Catholic liberal education. "Live the spirit of the school," he advises this year's Summer Program attendees. "And remember that men spend decades and more contemplating these very texts. You're not expected to know, so don't be afraid to ask questions. The mind that wonders flourishes."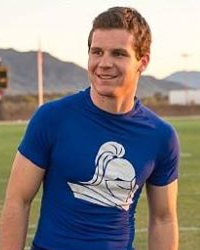 Nico Zwemke ('19)Returning for his fourth Summer Program — one as a student and three as a prefect — is Nico Zwemke ('19), a rising senior from Tempe, Arizona. His "favorite memory" of past Summer Programs, he says, is "the first time I saw a Van Gogh at the Getty Center." And he offers some practical advice to this year's programmers: "Bring sunscreen. I didn't when I was a student, and I looked like a lobster after the trip to the beach — which is not a good look."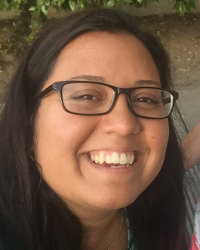 Andrea Florez ('14)When she's not serving as a prefect for the High School Summer Program — something she has done for the last five years — Andrea Florez ('14) is a theology teacher and the campus minister at St. Bonaventure High School in Ventura, California. "The highlight of the Summer Program for me are the play performances and the talent show," she says. "There is always some hidden talent that comes out, and it is great to see a different side of the students." She adds that she is also looking forward to "reading and discussing the readings with the students and prefects. It gives me a chance to think about these things again!"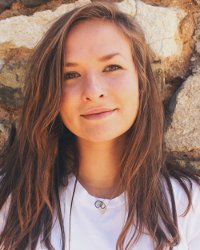 Alexis Pomietlo ('18)When she first arrived at the High School Summer Program four years ago, Alexis Pomietlo ('18) of Chippewa Falls, Wisconsin, had never before been to the College or participated in the classroom Discussion Method. Now a new graduate and in her third year as a prefect, she seeks to help students who also may be facing the unknown. "I hope to be someone the students can feel comfortable talking with, whether about their readings or just their experience of the College in general," she says. "One of the most beautiful aspects of the program is witnessing the group come together and realizing there are people their age who also share the desire for the truth and love for the Lord."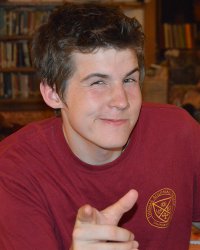 Seamus O'Brien ('20)"St Augustine says that the truth is like a lion that only needs to be let loose, so let the truth loose!" says Seamus O'Brien ('20), a rising junior from Soldiers Grove, Wisconsin, who is working his second Summer Program. "Throw yourself into the classroom discussions," he urges this year's attendees, whom he looks forward to getting to know by "playing sports and games, going on hikes, and having great conversations." Fun fact: When Seamus was a boy, he longed to be an international man of adventure, à la Indiana Jones. "Even though I wasn't afraid of snakes, I told myself that I should be afraid of them, since Indiana Jones was. And now I'm actually kind of afraid of them," he admits.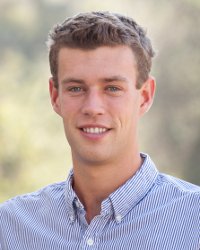 Tom Cavanaugh ('18)A member of this year's graduating class from Larkspur, California, Tom Cavanaugh ('18) is enjoying his last few months of quiet before he enters the busy world of law school at the University of Southern California (where he earned a 50 percent scholarship) this fall. In his free time, he has been coaching a U14 USA water-polo team, surfing, and mountain biking. Also, "on the nerdy side," he notes, "I've really enjoyed following Supreme Court news by listening to podcasts while I ride my bike." An alumnus of the program, he is excited for this year's "Getty trip with the students, visiting their classes, and the prefect v. student basketball game."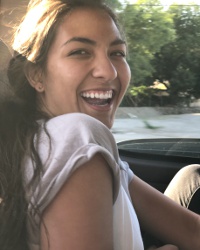 Sarah Abood ('20)Three years ago Sarah Abood ('20) came to the Summer Program as a high school student, and her favorite memory from that experience was the Punch Bowl hike, specifically making friends with her peers along the trail. "Many laughs were had as we bonded," she recalls. A rising junior from Cleveland, she is now serving as a prefect for the second time, and she can't wait for "the various trips planned" as well as "showing the students just how fun the Summer Program can be." She is especially eager to introduce students to the spiritual life of the College. "Take advantage of the opportunity to grow spiritually with our chaplains," she encourages, "especially at daily Mass."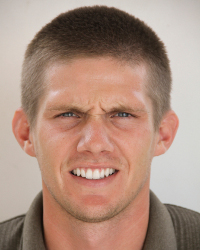 Jack Blewett ('20)"One of the greatest blessings in life is friendship," reflects Jack Blewett ('20), "and the TAC Summer Program gave me some of the best friends I have." A resident of Santa Paula, California, he has been working at the College this summer. On his days off, he has taken several trips to the beach with his family — which has whetted his appetite for the Summer Program's beach day. "I also would love to get the students involved in the talent show," he says, adding that he has high hopes for this summer's program. "It's incredible what can happen in two weeks!"
Stay tuned for Part 2 tomorrow!