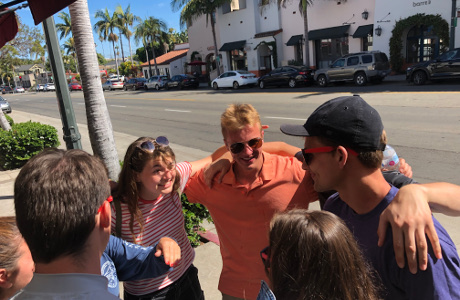 It's Sunday, and the students of the California Summer Program have made the most of their day of rest. The morning began with Mass in Our Lady of the Most Holy Trinity Chapel, where, according to one prefect, "Three rows of Summer Program boys gave up their seats to various mothers and children who didn't have spots." This winsome act of chivalry, she adds, was initiated by a certain Jack B. — we hope his proud parents are reading this!
The day continued with a trip to the beach and dinner in historic Santa Barbara. We'll have photos from all the main events tomorrow, but here are a couple more to tide you over until then: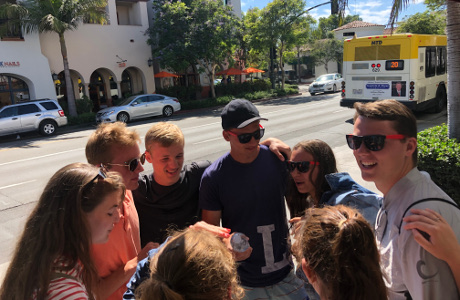 PS — We're sorry that, due to logistical difficulties, we have been unable to deliver the promised photos from Saturday night. We'll do our best to rectify that situation ASAP!