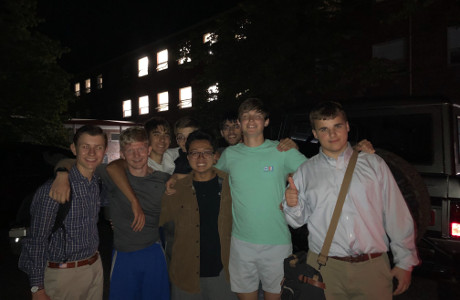 Never mind that they stayed up late for last night's banquet and dance, most of the High School Summer Program students woke up early this morning to bid their friends a fond farewell. The vans began leaving the campus as early as 4:30 a.m. Some students departed later, staying for the 9:00 a.m. Mass in the temporary chapel: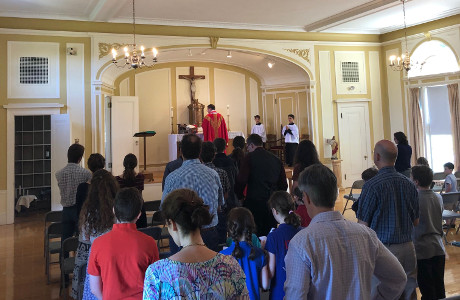 At one point, the goodbyes even took a musical turn:
Eventually, with tears, hugs, and promises to meet again, all said goodbye.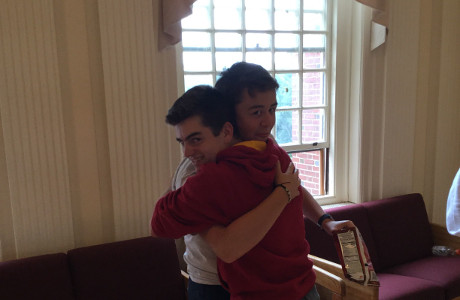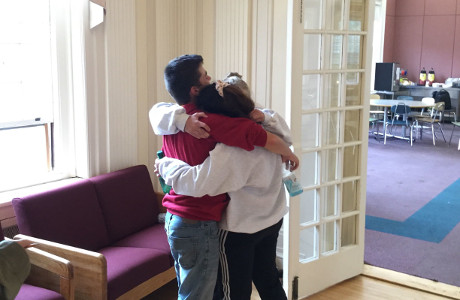 Before this blog signs off, however, we must make sure to salute the entire Summer Program crew — the prefects, the Admissions team, the faculty, staff, and summer student workers. Congratulations and thank you! What an amazing way to commence the life of this new campus!