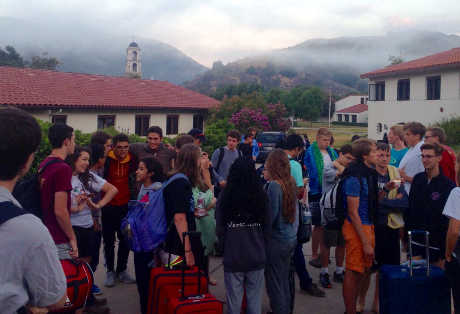 Never mind that they stayed up late for last night's dance, most of the High School Summer Program students were up early this morning to bid their friends a fond farewell. The vans and buses began leaving the campus as early as 4:00 a.m. With tears, hugs, and promises to meet again, the students said goodbye.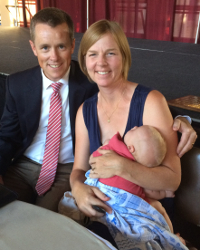 Before this blog signs off, however, we must make sure to thank Admissions Director Jon Daly — and his wife, Marie, and their seven beautiful children — whose heroic efforts and selfless sacrifices make the Summer Program possible.
To the right is a photo of Mr. and Mrs. Daly and their youngest, Stephen, taken at last night's gala. Below is a poem, written on behalf of the prefects, that Head Women's Prefect Kathleen Sullivan read aloud at the dinner: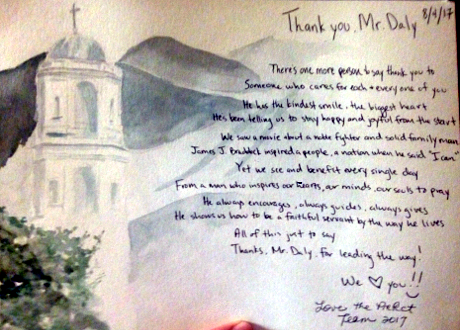 Thank you, Mr. Daly!
Stay tuned … there will likely be one or more concluding posts to this year's blog. But until then, we leave you with a watercolor that student Amelia S. left behind in St. Monica Hall — Our Lady, watching over the empty dorm rooms, just as she has been watching over the Summer Program these past two weeks.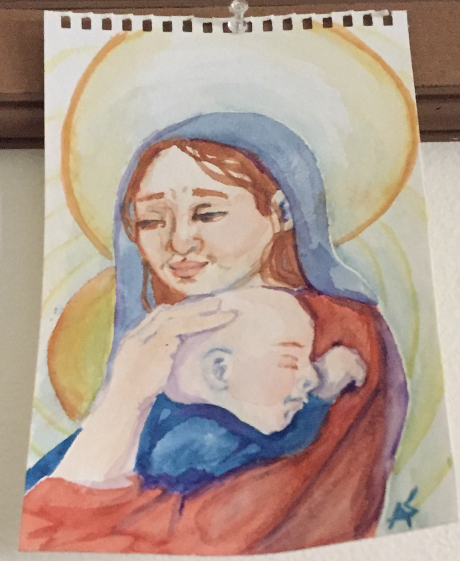 Holy Mary, Mother of God, pray for us!