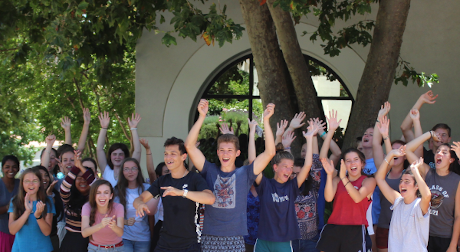 Dear students and parents,
Mark your calendars, because we have been given the green light to host the 2020 Great Books Summer Program both in California (beginning July 12) and New England (beginning July 26)!
Thanks be to God for making this good news possible, to the many people who have prayed for this outcome, and to the members of the College's Medical Advisory Board, who have worked hard to devise plans for programs that will safeguard the health of our students, employees, and the surrounding communities.
There will be a few necessary tweaks to how this year's programs function, details of which will come in the days ahead. On-campus cultural events, for example, will replace past years' urban excursions. We will also send COVID-19 testing kits to all attendees, to be taken a few days before the programs' start. Otherwise, though, the programs will be very much the same as always — intellectually challenging, spiritually enriching, fun experiences of the life at Thomas Aquinas College.
For those who have already signed up, congratulations! Good times are ahead. For those who have held back, apply now while space is still available. We hope to see as many of you as possible this summer!
God bless you and your family.
Sincerely,
Jon Daly
Director of Admissions
PS — If you would like to take a virtual tour of the campus, please let me know. We would be glad to show you around and answer your questions!