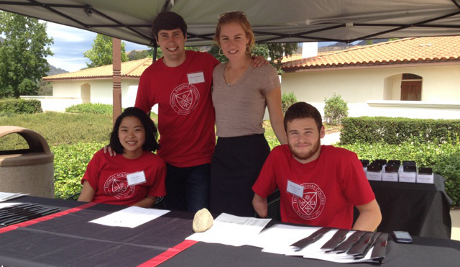 Despite some uncharacteristic (and much needed) rain, the 2015 High School Summer Program is off to a tremendous start!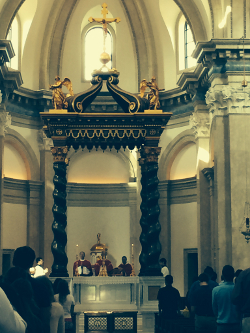 Attendees who were traveling from afar began to arrive at LAX around 11 a.m. on Sunday, where they were met by some 15 prefects. They then made their way to campus, and by 5:00 p.m. everyone had arrived, met their roommates, and toured the grounds. The rain, mercifully, held off until after the welcome barbeque in front of Saints Peter and Paul Residence Hall, but it certainly could be heard during the travelers' Mass at 6:30 p.m. in Our Lady of the Most Holy Trinity Chapel.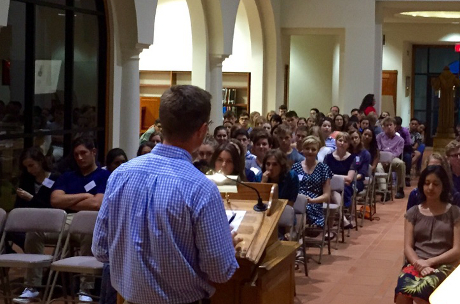 After Mass all gathered in St. Bernardine of Siena Library for orientation, led by Admissions Director Jon Daly. There Daniel Selmeczy ('08) broke the ice with rousing and amusing (albeit entirely fanciful) introductions of his fellow prefects. Mr. Daly also took turns welcoming each student individually before the group.
The students and prefects then darted back toward their residence halls — dodging puddles and trying to avoid the downpour — for ice cream and quick introductory meeting with their prefects. After some conversations, foosball, and prayers, they settled in for a good night's rest in preparation for their first day of classes.