Posted: February 12, 2018
Note: The following essay is adapted from comments made before the Thomas Aquinas College Board of Governors at its October 28, 2017, meeting.
By Barbara O'Brien ('18)
Thank you. It's an absolute pleasure to be here with you all today. It's a hard act to follow Matt Dugan. Everyone looks up to him on campus!
I am Barbara O'Brien, and I am the oldest of nine. I come from a very small town in southwest Wisconsin. There are 500 people in my town!
I first heard about Thomas Aquinas College from my family. My parents were students here in the late 1980s and early 1990s, and I had an uncle and an aunt who also attended. My aunt is actually the only relative to graduate from TAC so far. Both of my parents failed Freshman Year. They were sorry that that happened, but they look back on their time at TAC as some of their most formative, if not the most formative, years of their college education.
With that in mind, my parents decided to homeschool my siblings and me from kindergarten all the way through high school. Being in the small, rural area where we live, we don't really have a great opportunity for large-scale Catholic education. But they saw the value in this kind of schooling, and they wanted to instill in us a deep love of learning and a deep love of the truth.
From the beginning of high school, I knew that I wanted to go to a Catholic college, a solid Catholic college. And after hearing my parents and my other relatives talk about Thomas Aquinas College — and also just reflecting on the College's mission and its absolute, unending pursuit of the truth — I realized that TAC offered what I wanted. So I took a bit of a chance and I applied only to Thomas Aquinas College in my senior year of high school.
I was accepted, and found Freshman Year to be extremely challenging. I was not the typical student. I was kind of unhappy, and I struggled a lot with the academics. But I quickly realized that applying myself fully to the program — both in the community and in the academics — was the only way I was going to make the most of what TAC had to offer. So I dug in my heels and studied. I made as many friends as I could, and I have tried to do that for every year since. Some years are better than others, but overall I have come to realize that this education has formed me as a person — both intellectually and in my character as well.
The discipline that you have to have for this education makes you realize the kind of discipline you need to lead a good life. And that's not just in the classes, though the classes have a large part to do with it. In the discussions that we have in class, you have to learn how to listen to other people, you have to learn how to think like other people.
We are all pursuing the truth together, and that is apparent in the community life of the College. The classroom conversations carry on in the dining commons. We'll talk about Socrates and Aristotle over lunch and breakfast. The students here on campus, all of us, are here to pursue the truth in every aspect of life.
One of the ways that I get to serve the campus is as a prefect, especially this year as head women's prefect. I was asked to be a prefect at the end of my freshman year, and I was strongly inclined to decline the offer. But after some consideration I realized that this position would give me the opportunity to give back to a community and to an institution that had given me so much already, especially in my formation as a young person, and that I could help form more young people in this education.
Sometimes younger students may ask me: What's the point of everything that we do here? What's the point of the intellectual life? What's the point of these four years we give to the College? And I often tell them that it's like a retreat, a four-year retreat from the world. We are just asked to pursue the best things that we possibly can for these four years, and in that way we have to give ourselves completely to it, whether that's following some rules, eating all together in the same area, or preparing properly for each class.
At the end of this academic year I'll be leaving TAC and going back out into the world, where I will carry with me an education of a lifetime, an education that forms me not only as a pursuer of the truth, but also just as a person. I have a deep interest in going into counseling, and I think that has arisen, in part, as a result of my experiences as a prefect, being able to counsel young men and women on campus with any difficulties they have. But I also think it's come out of one of the most important truths that I have learned since being at the College — that we are all created for God's love, and there is a sincere need in the world for people to realize this truth. And so I would like to meet that need.
But none of this would have been possible for me to experience without all of your support and all of your aid. Your generosity makes it possible for people like me to be here. So I would just like to thank you. God bless!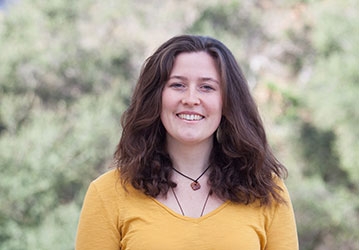 "It was at the College when I began to take my faith seriously. The community life, all the people, the faculty, the staff — and the Mass — all that really helped."
– Br. Robert Nesbit, O.S.B. ('07)
"I am most grateful for Thomas Aquinas College's resolute fidelity to the Church and her teachings. The young people whom you serve certainly are being formed to think with the Church and to defend the Faith with courage and charity."
– The Most Rev. William E. Lori
Archbishop of Baltimore
Chair of the USCCB's Ad Hoc Committee on Religious Liberty
CALENDAR
NEWS FROM THE COLLEGE