Posted: July 26, 2019
In its newly released 400 Best College Values for 2019, Kiplinger's Personal Finance ranks Thomas Aquinas College as No. 1 among some 1,200 American colleges and universities.
This is the first year the College has claimed the top spot on both Kiplinger's "best value" list for liberal arts colleges and its combined list for all private and public colleges and universities. Thomas Aquinas College is also the only Catholic college in the U.S. to be included among the guide's top 20 "Best College Values."
"Thomas Aquinas College … racks up points on the financial side of the equation with a sticker price that's about half that of many schools on our best-values list," writes Kiplinger's Personal Finance associate editor Kaitlin Pitsker. "Like many institutions in the upper tier of our rankings, Thomas Aquinas meets 100 percent of students' demonstrated financial need, awarding need-based aid to 70 percent of students. And although nearly 90 percent of students report taking loans, the average debt among those who borrow is less than $20,000 — less than the national average at both private [$32,300] and public schools [$25,550]."
Yet affordability is only one side of the "College Values" equation, and as Kiplinger's editors observe, "academic quality carries more weight than cost" in determining the guide's rankings. To measure academic quality, the editors evaluate quantifiable information such as admission rates, the percentage of students who return for sophomore year, and student-faculty ratios.
"This Catholic college, which recently opened a second campus in Massachusetts, has no academic majors, minors, or electives," observes Ms. Pitsker. "Instead, the school combines the traditions and teachings of the Catholic Church with a 'Great Books' curriculum focused on the original writings of philosophers, historians, mathematicians, poets, scientists, and theologians."
To preserve its independence and its Catholic character, Thomas Aquinas College accepts no direct government funding. Instead, individual benefactors and foundations contribute what is needed each year to ensure that no qualified student is turned away for lack of financial means. The school maintains a need-blind admissions process, and it caps student loans at approximately $18,000 over four years. Its alumni have a student-loan default rate of less than 1 percent, and they are No. 2 in the country for the rate at which they give back to their alma mater, according to U.S. News & World Report.
"Thanks to our many generous benefactors, a Thomas Aquinas College education is affordable to any student who is intent on reading and discussing the Great Books in mathematics, natural science, literature, philosophy, and theology," says Director of Admissions Jon Daly. "For a Catholic liberal education that is as excellent as it is unique, the College offers a value that cannot be matched."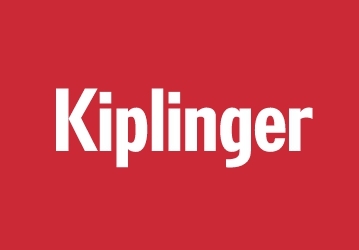 "I was moved and edified by your remarkable fidelity to St. Thomas Aquinas. Your academic program proposes an original way of training men and women capable of reading, thinking and interpreting tradition correctly."
– Marc Cardinal Ouellet
Prefect of the Congregation for Bishops
NEWS FROM THE COLLEGE