Posted: September 7, 2018
For nearly 40 years, Thomas Aquinas College has operated on a 131-acre property in Santa Paula, California. By God's grace, the size of that property has now expanded more than six-fold.
At the end of August, College officials acquired more than 700 acres of surrounding open space. The acquisition substantially re-assembles the historic Ferndale Ranch along Santa Paula Creek, 131 acres of which were first deeded to the College in 1975.
"We have hoped for some time," says President Michael F. McLean, "to acquire the land surrounding our present campus so that, as our students have prayed at nightly Rosary for many years, Thomas Aquinas College 'might be more firmly established at Ferndale.' That day has arrived, and we are deeply grateful for the opportunity to secure the College for generations to come."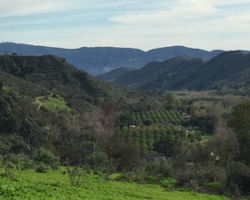 The purpose of the acquisition is to improve the existing campus, not to enlarge the College's enrollment. "This additional property enhances what is already a beautiful and well-situated campus," says Dr. McLean. "It will provide expanded recreational areas that are convenient and safe for the College's students."
Students are already benefitting from the acquisition. "The new property opens up a beautiful running and hiking loop that was not accessible to our students in the past," says Dean John J. Goyette. "And in the spring, after the rains, we are hoping to use portions of the land for organized campouts. We are also in the process of acquiring a large telescope and observatory which will be installed on the ranch property, and we are looking forward to hosting stargazing parties there."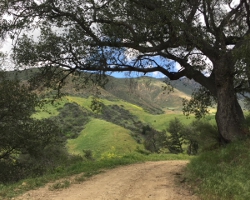 Located on a distant part of the property is a 40-acre avocado orchard which the College is leasing to a local land-management company, and, as such, remains off-limits to members of the College community. "Those crops belong to our lessee; so, no, we have not secured a supply of avocadoes for our dining hall," jokes Dr. Goyette. "The farm will essentially operate, as it always has, as an independent entity, but the lease fees will provide a welcome revenue stream for the College."
Thomas Aquinas College will not, however, benefit from the continued operation of two small-scale oil-pumping operations located on 10 remote acres of the property. "We do not own the mineral rights on the original property or on our newly expanded property," says Dr. McLean. California Carbon Co. operates those pumps, under the terms of its longstanding, county-approved conditional use permit.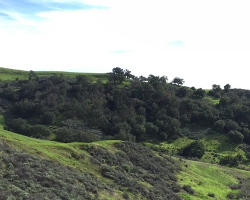 "We owe special thanks to the members of our Board of Governors who helped negotiate this acquisition — Don Swartz, Dieter Huckestein, and Bud Daily — and who worked with senior staff and officers of the College to effect a smooth transition of ownership," says Dr. McLean. "I encourage all members of our community to express our gratitude for this blessing with prayers of thanks, and by using the land responsibly and well."
"My time here has really refined the way I think, read, and understand. It has allowed me to think about things more critically and logically."
– Thomas Cavanaugh ('18)
Larkspur, California
"Thomas Aquinas College is uniquely positioned and equipped to let light shine once more in our world, in our society, in our communities, in our families, in our relationships."
– Most Rev. Paul S. Coakley, S.T.L., D.D.
Archbishop of Oklahoma City
CALENDAR
NEWS FROM THE COLLEGE