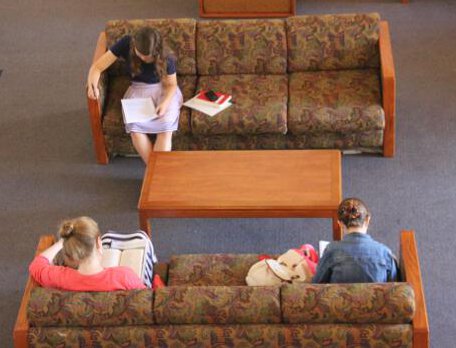 It was back to work Monday morning after an exciting weekend. In the morning's class students examined the definitions, postulates, and common notions in Book I of Euclid's Elements. They will get a chance to put this knowledge to work during study hall tonight, when — for the first time — they will attempt to demonstrate Euclidean propositions on classroom chalkboards!
After class, Admissions Director Jon Daly (below) hosted a discussion session in the campus coffee shop, where he described the College's admissions process and answered questions. Typically more than half of High School Summer Program students go on to enroll at the College.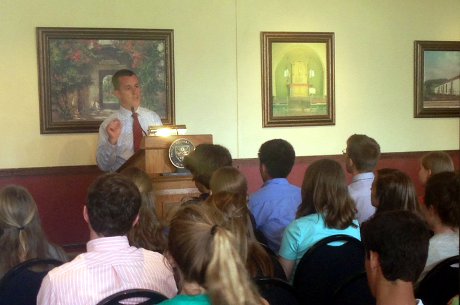 Then came lunch, followed by the afternoon class, in which students discussed a new addition to the Summer Program curriculum, Tolstoys' Death of Ivan Ilyich. Other than the Euclidean props, the highlight of this evening will be the much-anticipated basketball tournament — pictures to follow!