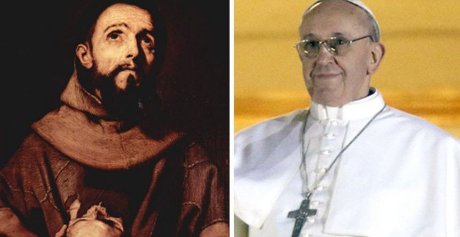 Sean Fitzpatrick ('02),a frequent contributor to Crisis, has a new column that looks ahead to what we may expect from our new Holy Father, named for St. Francis of Assisi. The article begins …
As the newly elected pope, Jorge Mario Bergoglio's papacy has already been historical. His is a part of the world no other pontiff has hailed from. His is an order no other pontiff has claimed. His is a name no other pontiff has taken. Even from this, it may be fair to expect that the pontificate of Pope Francis will be one to break with precedents and blaze new paths for the faithful. If ever there was a saint that did such a thing, it was his namesake. If ever there was a time that the Church would welcome a Francis, it is now.
… and it proceeds by looking at the life of St. Francis and the life of Pope Francis. See the whole story: Pope Francis — The Journey Begins.
Related: