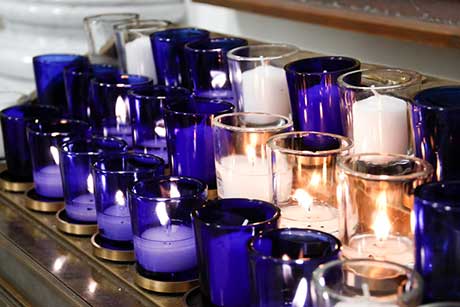 Please pray for Nick Cammarota ('84), an alumnus and chairman of the College's Sacramento Board of Regents, who is hospitalized due to a recent injury. Writes his wife, Antonia:
Nick fell Tuesday morning and sustained some serious injuries, including two fractures in his lower back, a skull fracture, and a bleed around his brain called a subarachnoid hemorrhage. He is being carefully monitored in the ICU for now. He is in a lot of pain, and healing will take some time. We have ruled out a number of significant causes for the fall, but we are otherwise unsure why it happened. We would be so grateful for your prayers.
May God please bless Nick and his family!