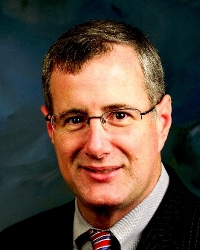 Ken Colombini ('85)The Renewable Fuels Association (RFA) recently announced that it has named Ken Colombini ('85) as its new communications director.
"Ken brings an impressive depth of experience in communications leadership to the association, including previous work with corn growers and the ethanol industry, Fortune 500 companies, and state government," says RFA President and CEO Geoff Cooper. "I know Ken will have an immediate and positive impact on our association's work."
A former newspaper reporter, editor, and columnist, Mr. Colombini transitioned to public affairs in the 1990s with positions in California state government, where he ultimately served as deputy director for communications at California State Parks. He moved from Sacramento to St. Louis in 2000 to take a position at Anheuser-Busch, culminating in work as the company's director of governmental and environmental communications. Now as the RFA's communications director, he is responsible for the development and implementation of a broad range of the national trade association's communication strategies.
Mr. Colombini is also a prolific writer in Catholic and related media, having published numerous essays in First Things, the National Catholic Register, Crisis, Inside the Vatican, The American Conservative, and other online outlets. He and his wife of 31 years, Beth (Milligan '86), are the parents of five children, ages 30 to 16, and five grandchildren.
 "My four years at Thomas Aquinas College served as a great preparation for a career in journalism and public affairs for three reasons: the curriculum itself, the seminar methodology, and the devotional life the school encouraged," Mr. Colombini reflects. "The Great Books coursework was instrumental in providing not only a foundation in logic and rhetoric, but in storytelling, crucial to this line of work. The many debates and conversations we enjoyed (both inside and outside the classroom) provided lessons in preparing arguments or position statements and in understanding and dissecting those of others, such as political or policy opponents. Most importantly, however, the spiritual life we lived helped foster humility and charity, and the importance of a rightly formed conscience."
Beyond the preparation for his career, however, Mr. Colombini credits his alma mater with something far more significant: "I also take great joy in the fact that, more than three decades later, many of the friendships fostered on campus have lived on and inspire me still today, even in ways we could not have imagined back then, such as through social media."