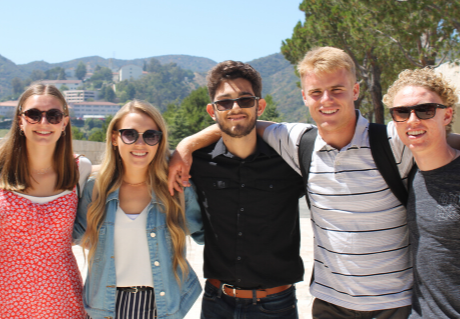 Dear students and parents,
I am writing to update you on Thomas Aquinas College's plans for this summer's Great Books Program for High School Students. We are, alas, still unsure whether we will be able to hold the program on both campuses. Our medical advisory board has formulated a plan which, we are confident, would allow us to preserve the key elements of the program while keeping students, staff, and the surrounding communities safe, but we are still working on getting through some logistical obstacles which remain.
In California, Ventura County has yet to reach the necessary stage on the state's re-opening timeline to make hosting a program possible. We hope to know more soon. The program is scheduled to begin on July 12, and we have set June 22 as the date by which we will make our final decision.
Prospects for the New England Summer Program, which is scheduled to begin on July 26, are hopeful. We expect to have a clearer picture as of June 8. We will be in touch as soon as possible after that date.
As soon more information is available for either location, we will post it on here on this blog. We also personally reach out to each accepted student and family.
In the event that we are able to host the program only on the New England campus, we would encourage our would-be California students to consider making the trip out east. The New England campus is very spacious and also quite beautiful. There are still slots available in that program, and, should it become necessary, we will do everything in our power to expand capacity as needed.
In the event that the California program must be canceled, and you would like to attend the New England program instead, please let me know via email. We will be glad to keep you on the list. 
Should you have any questions, please feel free to contact the Admissions Office at any time.
Thank you for your patience. Please pray for this year's program!
God bless you and your family. 
Sincerely,
Jon Daly
Director of Admissions