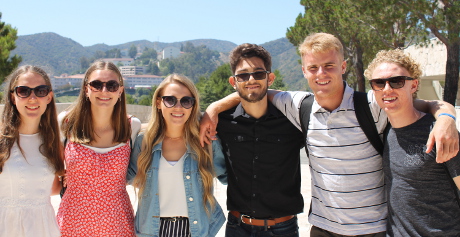 After lunch, students boarded three coach buses for the big city. The first stop was the J. Paul Getty Museum in the Santa Monica Mountains, with its panoramic views of the Pacific Ocean and the vast expanse of metropolitan Los Angeles. Students wandered the grounds, gazing upon world-renowned paintings, illuminated manuscripts, Greek and Roman sculptures, photographs, and other works of art, including some by Cézanne, Monet, Van Gogh, Rembrandt, and Bernini. They also found time to take plenty of pictures around the beautiful gardens, fountains, and outdoor patios.
One student even got the curator to sign his program!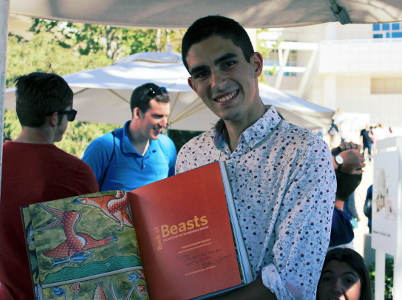 At about 5:00 p.m. the group re-boarded the buses for a trip to the Hollywood Bowl, where students feasted on some 53 pizzas at the picnic grounds before settling in for the Los Angeles Philharmonic's performance of Tchaikovsky's Piano Concerto No. 1 and "Music of Hollywood's Golden Age." To celebrate the 10t0th anniversary of the hiring of the Philharmonic's conductor, Gustavo Dudamel, the concert concluded with a surprise — and fabulous — fireworks display: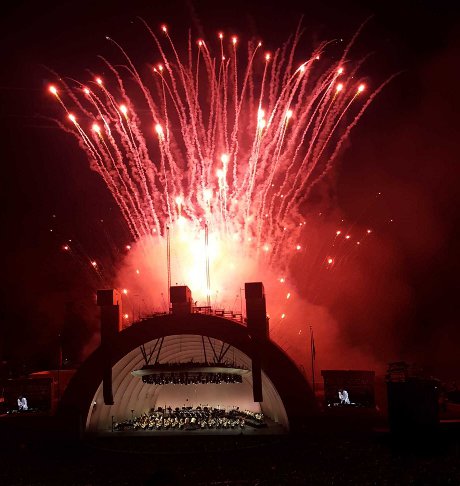 "It was most spectacular fireworks display I've very seen it, perfectly synched with the music," said one prefect. "A lot of people said that was their favorite part of the night."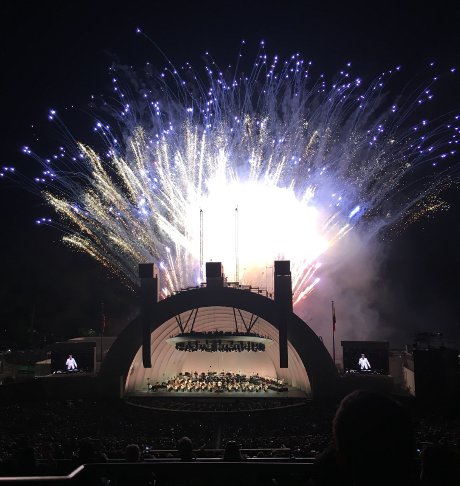 The concert ended fairly late, and students prayed the Rosary on the bus ride home. They made back to campus past midnight — but that didn't stop the committed basketball players from meeting on the court, yet again, for a 6:00 a.m. game! Today's will focus on Pascal's "wager" and Fabre's observations of order in nature.
Stay tuned for more!