The second annual High School Summer Program for Thomas Aquinas College, New England, is right around the corner! The prefects for this year's program —  all students and recent graduates of Thomas Aquinas College — cannot wait to get to meet this year's attendees. Until then, you can now "meet" them, virtually, through the following profiles (part one of two):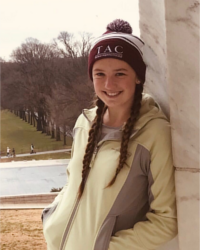 Irene Collins ('23) The strong friendships that women's co-head prefect Irene Collins ('23) from Ojai, California, built at Thomas Aquinas College were what helped her through what has been a challenging spring and summer. "Especially after coming home early to finish the year online, I have become so aware of what a gift this community is," Irene remarks, "and what good it can do to make solid, lasting friendships the way we do here." As July 26 draws near, Irene encourages students not to worry about their college decision, but rather to focus their two weeks on forging those close friendships that are unique to Thomas Aquinas College. "God will give you the direction you need if you ask Him for it," she advises. "Then the best you can do is enjoy the ride!"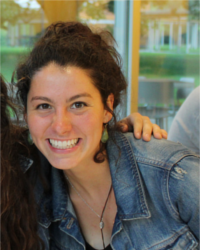 Maggie Dillon ('21)After working four Summer Programs as a prefect, as well as attending one of her own, Maggie Dillon ('21) from Lunenburg, Massachusetts, is so excited to jointly serve with Irene Collins (below) as one of this Summer Program's head female prefects. "My favorite thing about working on the program is getting to know so many great people and having such good conversations with everyone," Maggie comments, "as well as just being crazy and having fun!" Head male prefect Andrew Rossi tells us that Maggie is "filled with faith and fire, and she is one of the most competitive people you will meet." Sporty fun-loving Maggie is always ready for a little competition — whether it's on the athletic field or in a friendly debate!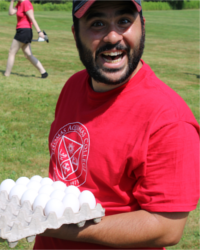 Andrew Rossi ('13)It's been many years since Andrew Rossi ('13) first attended the Great Books Summer Program as a student in 2008. Twelve years and eight Summer Programs as a prefect later, Rossi (as everyone calls him) still looks forward to it and encourages students to detach from electronics and social media in order to truly avail themselves of the opportunity. "Leave your cell phone in your room and don't touch it for the two weeks," he recommends. "It will allow you to fully commit yourself to the program and get to know so many great people who could become friends for the rest of your life." When he's not serving as the head male prefect of the Summer Program, Rossi teaches logic, geometry, history, and chemistry at St. Augustine Academy in Ventura, California.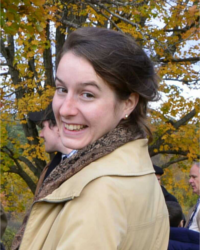 Rebecca Sheurer ('23)"Enjoy wholeheartedly everything this program offers, from the books, to the classes, the activities, the people you will meet, and so much more!" Rebecca Sheurer ('23) counsels. "It might change your life!" Fellow prefect and freshman classmate Irene Collins shares that "Becca has a way of quickly and deservedly earning respect from her peers and is frequently organizing events and outings for the students, keeping the dorm life fun, and playing a key role in study groups." A New England native and rising sophomore at the College's East Coast campus, Rebecca is especially looking forward to kayaking along the Connecticut River at this year's Summer Program.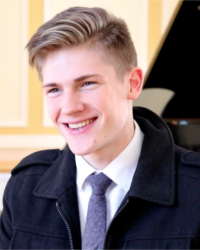 John Metilly ('23)Determined to "give everyone the biggest bang for their buck as far as fun goes," rising sophomore John Metilly ('23) from Paxton, Massachusetts, can't wait to begin his first-ever Summer Program as a prefect. "Try to really do your best to participate in everything we offer at the Summer Program," he encourages. "Work hard, play hard, and make a lot of friends!" Although he's enjoyed some aspects of life in quarantine, John admits that he misses his friends at Thomas Aquinas College very much, and is especially looking forward to making new friends with this year's New England Summer Program students.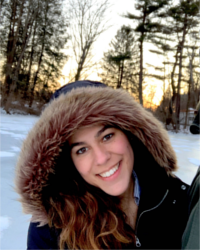 Simone Kelly ('22)Although Simone Kelly ('22) is a native of Santa Paula, California, she made the adventurous decision during her freshman year on the College's California campus to switch to its New England campus. Now a rising junior, this will be Simone's second time working as a New England Summer Program prefect, and she can't wait to share the unique beauty of the College's East Coast campus with this year's students. She says she is "excited about getting other people excited, showing the students what our academic program is all about, and helping to spread the word about our new campus."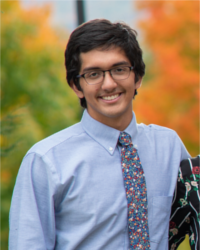 Jonahs Chavez ('22)"One of my favorite memories from the Summer Program," recalls Jonahs Chavez ('22), "was when we sat out on the grass one night toward the end of the two weeks and sang songs together — it really cemented some of the bonds that we were forming over the program." Now a rising junior on the College's New England campus, Jonahs remembers his own Summer Program experience on the California campus in 2017 as "the most fun two weeks of my life, but also a time that really influenced me afterwards." Fellow prefect Irene Collins tells us that Jonahs, who hails from Chowchilla, California, is "phenomenal at pretty much all sports," but also a gifted leader and a lover of meaningful conversation.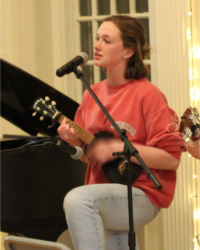 Niamh McCann ('23)Niamh McCann ('23), who comes to us from Shirley, Massachusetts, shares that she spent most of her quarantine, "honing my skills in homemade food, collages, and zoom calls, but also gushing with [fellow prefect] Maggie Dillon about how much fun we're going to have at this year's Summer Program." Although she attended the program on the California campus in 2018, Niamh has since completed her Freshman Year on the New England campus, and can't wait to show it off to this year's Summer Program students. "Niamh McCann is a girl with a plan to make this an amazing Summer Program," fellow prefect Tanner Sheffield writes. "She also knows Massachusetts really well, so she's great to go to for questions about living in New England."