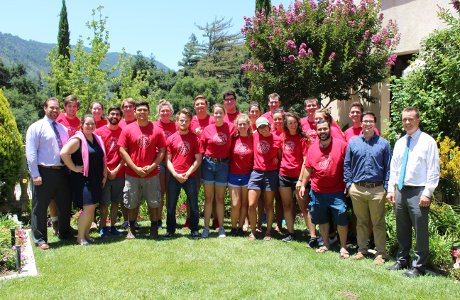 Below is the final installment in our three-part series introducing the prefects for this year's High School Summer Program. (See Part 1 and Part 2.)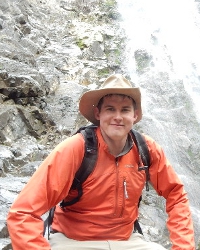 Seamus O'Brien ('20)• As a boy Seamus O'Brien ('20), a rising junior from Soldiers Grove, Wisconsin, wanted to be a priest — and Santa Claus. "But I also never got why more hotdog salesmen didn't sell bratwurst," he explains. "So I told my parents that when I grew up I was going to be a priest and Santa Claus who owned a hotdog cart which sold brats instead of hotdogs." What more need be said about the man? When he is not contemplating a life of holiness, generosity, and German sausage, this third-time prefect delights in the Summer Program's hikes, sports, and conversations. He also has some fine words of wisdom that every student should commit to memory: "Leave your phones in your room," he says. "You can check Instagram, watch YouTube, or play Angry Birds any other time. These two weeks are an amazing time to grow in wisdom, your spiritual life, and friendships. Do not waste it! Just throw yourself into the program! (Do people even play Angry Birds anymore?)"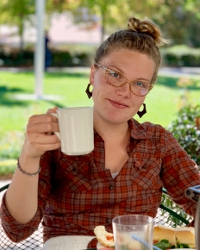 Micaela McCall ('20)• Rising senior and third-time prefect Micaela McCall ('20) of Denver, Colorado, was a "second-time freshman" who enrolled at the College after first studying elsewhere. "I spent a year at the Conservatory of Music at the University of Cincinnati before converting to Catholicism and 'transferring' to TAC," she explains. "My heart longed for a bigger conversation, one about the leading philosophies of Western civilization, the relationship between God and man, and the works of literature that stand out as the best for giving such a vibrant depiction of humanity." This summer she has been "falling in love with opera and taking voice and organ lessons," she reports, adding the following fun fact: "My next-door neighbor recently told me I was always a noisy kid — it's just that at some point my crying turned into singing!"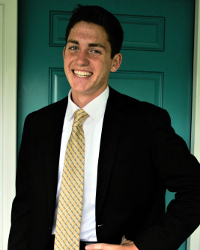 Greg Jackson ('22)• "This is my first time at the Summer Program as a prefect, and I am pumped!" says Greg Jackson ('22), a rising sophomore from Manassas, Virginia, with a passion for hiking, sports, philosophy, and "intense ping pong." Greg attended the program as a high school student in 2017 and enrolled at the College the next year. "The dancing, sports, classes, and camaraderie made my experience immensely enjoyable and very memorable," he recalls. "I think my two favorite memories were the Open Mic Night and dorm dodgeball." His advice to this year's students is, "Don't let the conversation end in the classroom" — the best discussions often continue over lunch, in the residence halls, and even on the off-campus excursions. "There is always more you can learn from your peers."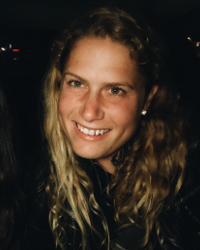 Helen Blain ('20)• Five years ago Helen Blain ('20), then a high school soccer standout, made the trip from her hometown of Albuquerque, New Mexico, to Santa Paula for the Thomas Aquinas College High School Summer Program. Five years later — and now a rising senior at the College — she is serving for the third time as a program prefect. "While I sacrificed playing college soccer to attend TAC, I am so grateful I chose this education," she says. "It has developed how I think in tremendous ways." As a result, she is "thrilled to witness many summer programers' first encounter with the Great Books and Discussion Method." Expect to see her often on the athletic field: She enjoys any and all sports, especially rock climbing and, of course, soccer.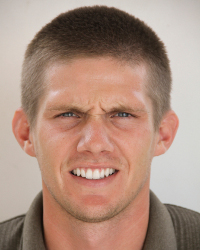 Jack Blewett ('20)• "One of the greatest blessings in life is friendship," reflects second-time prefect Jack Blewett ('20), "and the TAC Summer Program gave me some of the best friends I have." A resident of Santa Paula, California, Jack has been working at the College this summer. On his days off, he has taken several trips to the beach with his family — which has whetted his appetite for the Summer Program's beach day. "I also would love to get the students involved in the talent show," he says, adding that he has high hopes for this summer's program. "It's incredible what can happen in two weeks!"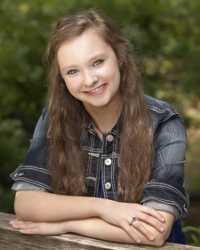 Monica Konizeski ('20)• A rising senior, Monica Konizeski ('20) has spent most of her summer working as an intern for the Fellowship of Catholic University Students (FOCUS) at the organization's Denver headquarters near her hometown of Littleton, Colorado. Although this is her first year working on the Summer Program, she is an alumna from 2015. "My favorite memory is belting my heart out at the sing-along around the bonfire on the fairway," she remembers. As a prefect, she looks forward to "getting to know all of the summer programmers and doing fun night-time activities and hangouts in the dorm!" She encourages students "to try not to anticipate anything: trust in the program and do it all to the best of your ability for the glory of God!"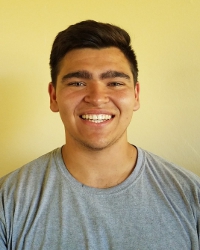 Orion Lacour ('22)• Orion Lacour ('22) has some words of tough love for the students on this year's California High School Summer Program. "Take this time seriously to see if you want to come here, but also make sure you're having a lot of fun," he says. "If you're not having fun, something's wrong with you." Having attended the program in 2016, the rising sophomore (he took a year off after graduating from high school) from Lomita, California, knows whereof he speaks. "My favorite memory is probably the dorm party and getting to know all the guys and prefects. We played dodgeball and wrestled and just had a good time," he says. The program gave him an appreciation for Thomas Aquinas College which ultimately led him to enroll, and he is eager to pay that gift forward.