With the 2018 High School Summer Program less than a month away, we thought we would take a moment to introduce this year's students to their tutors, who are all members of Thomas Aquinas College's fulltime teaching faculty. Three of the tutors are themselves new to the College, and they will co-lead classes with seasoned faculty members.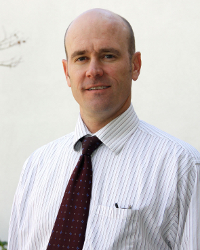 Brian DragooBrian Dragoo came to the College in 1997 as a 25-year-old, married freshman, having previously earned bachelor's and master's degrees in civil engineering at the University of Arizona. He graduated as his Class Speaker in 2001 and joined the faculty in 2004. Now, after working 13 previous High School Summer Programs, he is serving in his first year as director. "Students should take the studies seriously," he urges attendees, and "spend time outside of class thinking through the new ideas with friends and on your own." He and his wife, Amy, have six daughters, the eldest three of whom will be students in this year's program.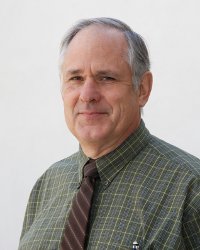 Thomas KaiserWhat can Summer Program students expect from their two weeks on campus? "They should be prepared for a life-changing experience," says Thomas Kaiser, "by reading wonderful works and having great conversations, by meeting future best friends, and by deepening their spiritual lives." Mr. Kaiser knows whereof he speaks: He has participated in so many programs, starting with the first in 1997, that he has lost count of how many. A member of the College's first graduating class, he earned a master's in philosophy and a doctorate in biology at UCLA before returning to TAC as a tutor in 1982. He also holds the distinction of being the only member of the faculty, thus far, to have taught all 23 classes in the College's classical curriculum.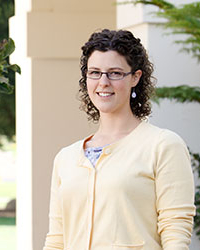 Katherine Gardner In this, her fourth year as a tutor in the Summer Program, Katherine Gardner says she is most looking forward to "meeting a new section of bright, enthusiastic people to discuss some amazing things with for two weeks." Miss Gardner holds a master's degree in theology from the International Theological Institute and a doctorate in philosophy from Ave Maria University. This summer, when she is not leading Summer Program discussions, she will train for her first sprint distance triathlon. "Anyone with experience racing on land, water, or wheels," she says, "is hereby invited to tell me everything I need to know over lunch!"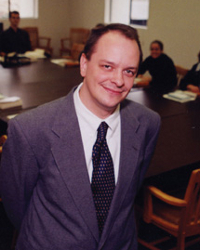 Phillip WodzinskiIn his 16 years as a member of the Thomas Aquinas College faculty, Phillip Wodzinski has taught in the Summer Program "about 10 times," by his count, and he delights in the conversations about Euclid, Sophocles, and Plato. He is a graduate of Xavier University (Cincinnati), where he majored in philosophy, and he earned his master's and doctoral degrees at Boston College. His advice to Summer Program attendees? "Between all the reading and conversing, be sure to get sufficient sleep." And, "If you know other participants from before the program, be sure not to associate exclusively or even primarily with them; make the effort to meet and befriend others."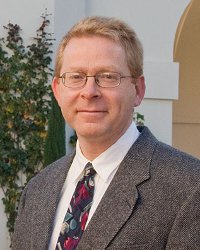 Brian KellyWhile attendees make their way to Thomas Aquinas College for the first day of the Summer Program on July 15, Brian Kelly plans to rise early and cheer for Argentina in the World Cup final. Should Argentina fail to make the final, however — or lose — he promises nonetheless to be in good spirits for the first day of classes on Monday. Moreover, he looks forward to "reading and discussing serious texts and deep questions" with his students. A graduate of the College, Mr. Kelly earned his masters and doctoral degrees at the University of Notre Dame. He and his wife Karen, are the parents of six and live in Santa Paula.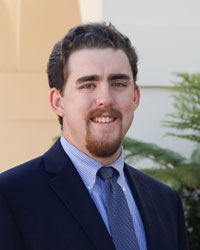 Travis CooperA four-year veteran of the Summer Program, Travis Cooper earned his associate's degree at St. Mary's College, his bachelor's at the College of St. Thomas More, and his master's and doctorate at the Catholic University of America. He joined the faculty in 2012, and he and his wife, Briena, have five sons — the youngest of whom, Frederick, was born 13 days after his due date, and thus narrowly missed arriving when the Thomas Fire threatened the campus and their home last December. "Study diligently and converse regularly, both in and out of the classroom," he advises his students. "Enjoy all the social activities, and pray fervently."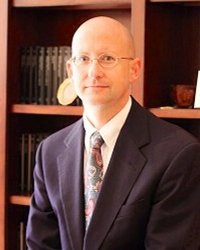 Josef FroulaThis year's Summer Program will be a homecoming of sorts for Josef Froula, who graduated from the College in 1992 and is returning this fall as a member of the teaching faculty. Mr. Froula holds master's degrees from Holy Apostles College and Seminary and California State University, Dominguez Hills, as well as a doctorate from Southern Connecticut State University. "After teaching high school for 5 years, I taught in seminaries at the undergraduate and graduate levels for the past 20," he says. "I am really looking forward to working with high school students again, and I am excited about continuing my teaching career at TAC!"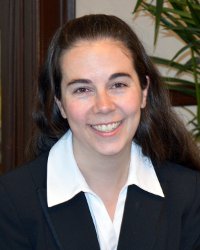 Margaret HughesA fellow incoming member of the Thomas Aquinas College faculty, Margaret Hughes comes from the College of Mount Saint Vincent, where she spent the last six years as a professor of philosophy. She hold a bachelor's degree from the University of Chicago, a master's in education from Seton Hall, and two master's and a doctorate in philosophy from Fordham University. "For the last 11 years I have lived in New York City," she says. "So one of the things that I am looking forward to in moving to Santa Paula is being somewhere that is more restful for both the eyes and ears."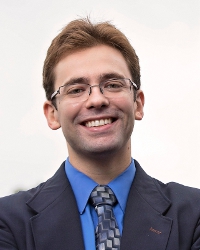 Michael RubinMichael Rubin is the third new member of the College's faculty who will be serving on this year's Summer Program. A graduate of Providence College, he holds master's and doctoral degrees from The Catholic University of America, and he most recently served as a professor of philosophy at Christendom College. Mr. Rubin reports that he is "very excited to start using the Discussion Method with students," to whom he offers the following advice: "We learn the most from our mistakes, so don't be afraid to make them." If you need to find him, just listen: He can often be heard singing sacred polyphony — or quoting The Simpsons.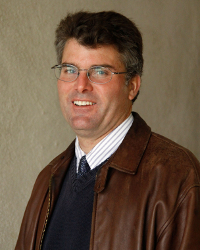 Michael Letteney"I really enjoy it when students whom I've taught in the High School Program come back to me a few years later in Junior Philosophy or Senior Theology," says Michael Letteney, who is returning for his 14th year as a Summer Program tutor. "It's rewarding to see the potential — and then the transformation." He also witnesses that transformation at home, with five of his eight children having attended the program. Mr. Letteney and his wife, Marilyn (Ellis '88), are both graduates of the College. He earned his masters and doctoral degrees in philosophy and the history and philosophy of science at the University of Notre Dame.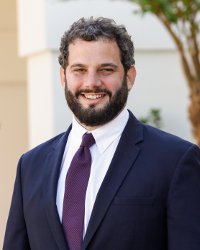 Stephen ShivoneReturning for his second year in the program is Stephen Shivone, an avid baseball fan with degrees from the College of St. Thomas More (B.A.) and the University of Dallas (Master's and Ph.D.). "I love teaching great books to students at this age," he says. "It's often like assisting at the birth of wonder in a soul. It's amazing how an encounter with these books can completely change a young person's life." A father of five, Mr. Shivone encourages his students to "read, read and re-read, for reading is a discipline as well as a pastime," as well as to "cultivate a leisurely, contemplative attitude, especially in the discussions where the full truth of something often manifests itself gradually through turning it around and around and looking at it together in speech."
"Here I am surrounded by other people my age who share my interests, who value their education as much as I do, and whom I can have fun with while still learning about big ideas. It is an awesome experience that I have never found anywhere else."
– Patrick Nazeck ('19)
Ridgecrest, California
NEWS FROM THE COLLEGE
CALENDAR
"I am constantly convinced that what you are doing in Thomas Aquinas College is the answer for today's ills."
– Rev. Wojciech Giertych, O.P.
Theologian of the Papal Household