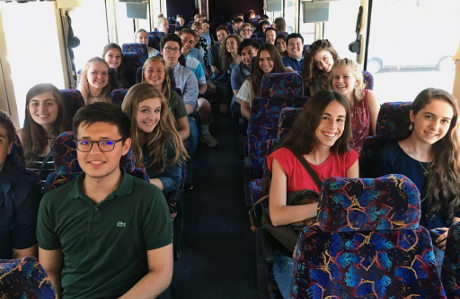 Thursday morning found the students discussing a reading from Christian existentialist Søren Kierkegaard's Fear and Trembling. The work offers several scenarios of the story of Abraham in an attempt to determine whether or not his faith seems rational. Conversations were spirited, and the students were intrigued by the question of what faith is and what it entails, especially as modeled by our father in faith.
After Mass and lunch, the students, prefects, chaplains, and a few tutors boarded four coach buses for Los Angeles, where they will check out the Getty Museum, then take in a Mozart & Tchaikovsky concert at the Hollywood Bowl.
Come back tomorrow for photos!