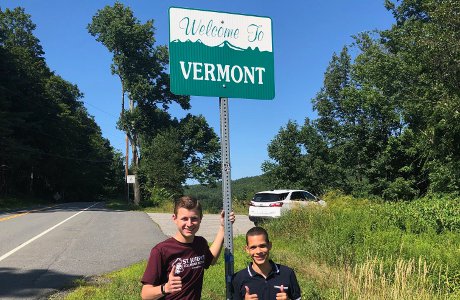 In our last post, we noted that yesterday afternoon some students and a prefect sought out the nearby New Hampshire state border. We now have learned that another group made the comparably short trip to Vermont. That's three states in one afternoon — welcome to New England!
After an excitement-filled weekend — including Saturday's trip to Boston and open-mic night, plus Sunday's family-style barbeque — the Summer Program students returned to the classroom this morning. There they worked out Euclid's definitions, common notions, and postulates in lively discussions. Having discussed the meaning of such terms as "line" and "point," they are now ready to take on Euclidean propositions throughout the rest of the week's morning sessions.
At the afternoon class, after Mass and lunch, students discussed the first two books of Boethius' Consolation of Philosophy. Written in 524 A.D., while Boethius awaited his martyrdom in prison, this work is presented in the form of a dialogue between Boethius and Lady Philosophy, in which they discuss evil, happiness, suffering, fate, God, and free will. In short, it's the perfect work to consider the big questions that the students have been pondering for the last week.
At tonight's study hall, students will get their first chance to try out their new knowledge of geometry when they practice demonstrating Euclidean propositions on classroom chalkboards. The words "lines" and "points" will then take on new meaning as the students head over to Meany Gymnasium for the highly anticipated students vs. prefects basketball games. In preparation, during this afternoon's recreation period, they practiced …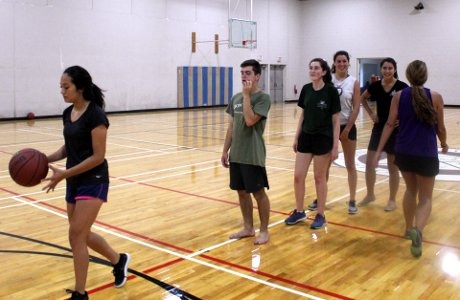 … made their uniforms …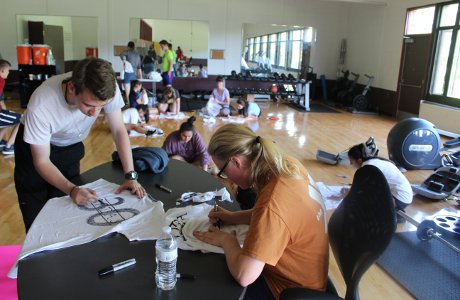 … and even prepared a choreographed dance routine for halftime: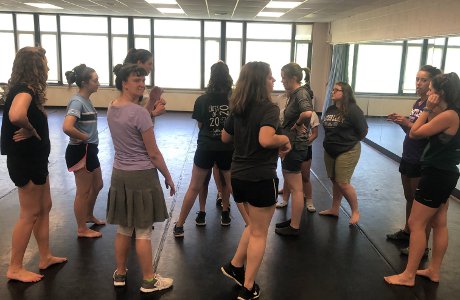 Come back tomorrow for the photos and scores!