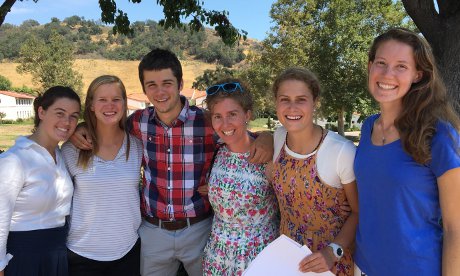 With the completion of today's classes, we have just about reached the end of the 2017 High School Summer Program!
This morning students met for their last class on Euclid, where they confidently demonstrated Book I, Propositions 16, 29, and 32 for their classmates. Then, after Mass and lunch, they had their very last class of the program, in which they discussed Flannery O'Connor's Everything That Rises Must Converge. The conversation focused on the symbolism of the story and its fraught relationship between a mother and her adult son, set amid the racial tensions of the mid-twentieth century American south. 
Upon entering the classroom, each student found waiting at his or her seat some farewell gifts from the Summer Program staff, including a copy of C.S. Lewis' Screwtape Letters, a TAC water bottle and backpack, photos of his or her class section, and a framed photo of the entire group. When the students left the class, the prefects presented them with Thomas Aquinas College t-shirts, which the students were then seen wearing and autographing throughout the day.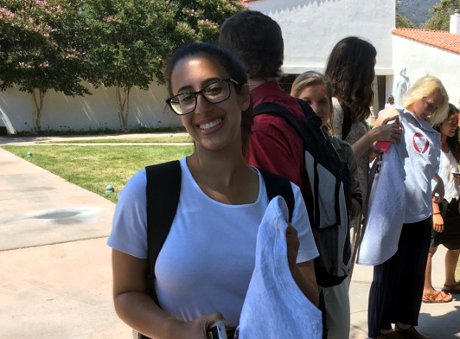 This afternoon students have been busy with sports and preparing for tonight's farewell gala. Be sure to check tomorrow for photos from the gala  … as well as Saturday morning's early goodbyes.