Friday's "Arts & Fire" Night began with the second dance class during the recreation period …
… followed by several stellar performances at the Shakespeare Revue:
Afterward, students met at the Chapel Plaza, and processed down to the outdoor Stations of the Cross, where Fr. Sebastian led them in prayer: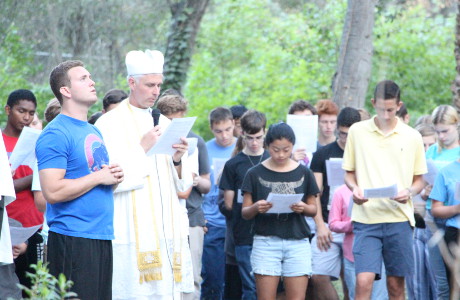 And the evening culminated with the sing-along by the Guadalupe Fountain, where none other than Program Director Brian Dragoo (right) joined in the performance on the guitar!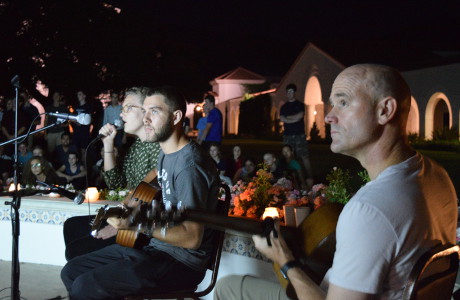 Saturday promises to be an exciting day, with a hike up to Mugu Peak. Stay tuned for photos!