Posted: December 16, 2015
Drawing upon research from the educational data-analytics firm College Factual, USA Today has proclaimed Thomas Aquinas College one of the country's Best 10 Colleges for the Money.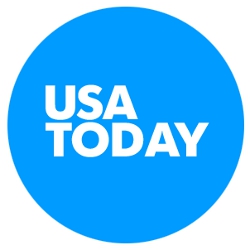 The "Best Colleges" ranking identifies schools that have "good outcomes for students," such as high graduation rates and low student-loan default rates, as well as a "reasonable price tag" for the education they offer. In evaluating the total cost of attending a school, College Factual calculates an "average net price" — tuition minus scholarships and financial aid — and multiplies that amount by the average number of semesters it takes students to graduate. Most Thomas Aquinas students, College Factual reports, graduate in 4.1 years; nationally, the average is closer to five or six years.
"Thomas Aquinas is a small private school firmly rooted in the Catholic tradition," reads the College's profile on the College Factual website. "The school has high freshmen retention and graduation rates, as well as a low student to faculty ratio and high amount of full time teachers.… Compared to schools of a similar caliber, Thomas Aquinas is underpriced."
The College's being named to USA Today's "Best 10 Colleges for the Money" list, says Director of Admissions Jon Daly, is a reflection of its longstanding commitment to value and affordability. Thomas Aquinas College turns no student away on the basis of financial need, and it caps the amount that students are asked to borrow at $18,000 over four years. Average total debt after four years is less than half the national average of nearly $35,000.
"By God's grace, and thanks to the tremendous generosity of our benefactors, Thomas Aquinas College is able to offer a one-of-a-kind Catholic liberal education that is within the financial reach of all families," says Mr. Daly. "We have long considered our school to be a 'best value,' and it is heartening to see that USA Today and College Factual, as well as many secular and Catholic college guides, agree."