Posted: October 18, 2016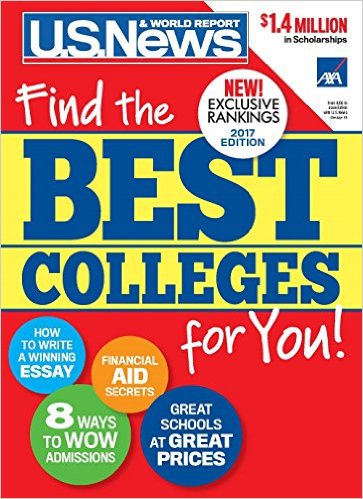 U.S. News & World Report has named Thomas Aquinas College to it its annual list of the 10 Universities Where the Most Alumni Donate, based on a survey of 1,374 colleges and universities. The College, which has jockeyed for the #1 position with Princeton University for years, fell short of that distinction this time, but still claimed the second-highest alumni-giving rate in the United States — and the highest among all national liberal arts colleges.
As part of its annual ranking of American colleges and universities, U.S. News & World Report measures the percentage of alumni who contribute to their alma maters, so as to gauge graduates' satisfaction with the education they have received. The rankings are based on the two-year average alumni-giving percentage for the years 2013-2014 and 2014-2015. Thomas Aquinas College is the only Catholic institution to make the Top 10 rankings, the only one from the Western United States, and the only one founded within the last 100 years.
"We are deeply grateful to our alumni for their generous support," says Vice President for Development Paul O'Reilly. "Not only do alumni gifts help to cover our $5 million in annual financial aid and operating costs, but they also attract the support of philanthropic foundations, which view alumni-giving as a measure of the college's institutional strength."
The College's 58.7 percent alumni-giving rate is more than six times greater than the previously reported national average rate of 8.4 percent. It is also more than five percentage points higher than the average among those schools with the Top 10 highest rates (53 percent).
"Our graduates donate to their alma mater, because they recognize the worth of the education they received and want to help make that possible for a new generation of students," says Thomas Aquinas College Director of Alumni Relations Mark Kretschmer. "Many of our alumni are just starting out in the world, or have large families to provide for, or are priests — but they choose to make sacrificial contributions to the College. Most of them received financial aid as students, and they are happy to give back to the nearly 75 percent of our students who receive financial aid today"
Adds Mr. Kretschmer, "There is no stronger endorsement for the work we do than the loyalty and generosity of those who know our unique program of Catholic liberal education best — our graduates."
"I am deeply touched by the quality of the intellectual and spiritual formation that you offer. The study of philosophy should lead to a conviction that truth can be known, articulated, and defended. Your college shows that this is possible, and on a high level!"
– Rev. Wojciech Giertych, O.P.
Theologian of the Papal Household
CALENDAR