Posted: July 2, 2020
"All of us who have known Anthony were edified by his understanding of and deep admiration for the College's mission and curriculum."
By Thomas J. Susanka
Director Emeritus of Gift Planning
Anthony J. Buhl died on June 22. He had been suffering from an unusual form of cancer for some 10 years, in and out of remission. His good friend, Joan Gonsier, assured me that he died well and peacefully. 
In fact, we all should be so blessed: Anthony recently had received Extreme Unction and Viaticum, had been visited in the morning by his parish priest from St. Augustine Church, and just 45 minutes before his death, had been blessed by Rev. Jason Asselin. Father had been Anthony's student at St. Cloud State University. Joan said that Fr. Asselin was truly like a son to Anthony and his wife, Audrey. Father blesses them for their encouragement to consider a priestly vocation. He drove four hours to see Anthony from his parish in Ellendale, North Dakota, arriving just in time to pray with him before he died. 
Anthony and Audrey were faithful contributors to Thomas Aquinas College for many years. Their introduction to us was through their friendship with Roy and Donna Steichen while they were still living in St. Cloud. After Audrey died several years ago, Anthony decided to establish a student financial aid endowment named the Anthony and Audrey Buhl Endowment for Student Financial Aid. The College is, I believe, Anthony's sole charitable beneficiary.
I spoke many times with Anthony over the years. He loved philosophy, the subject he taught at St. Cloud. He had grown discouraged about the decline in faculty and student commitment to the truth, and his eagerness for Thomas Aquinas College was kindled by what he was sure was its deep and fruitful concern to know and teach the truth. He was buoyed up by the stories of our many priestly and religious vocations.
All of us who have known Anthony were edified by his understanding of and deep admiration for the College's mission and curriculum. He has been generous to our young people through annual and Endowment gifts. He has prayed for us during his many, many hours of Eucharistic devotion. He offered his suffering for us. So he seems now in his death to merit our even greater gratitude.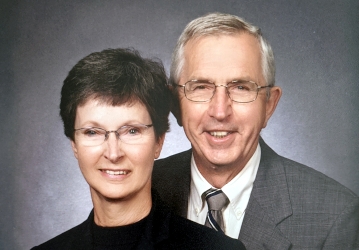 "I am grateful to Thomas Aquinas College for educating new leaders for our Church, leaders who are grounded in their personal relationship and commitment to Jesus Christ."
– Most. Rev. George Niederauer
Archbishop Emeritus of San Francisco
NEWS FROM THE COLLEGE