Posted: August 6, 2019
Top Rankings for "Classroom Experience"
& "Most Religious Students"
Thomas Aquinas College provides one of the best undergraduate educations in the country, according to The Princeton Review. The education services company features the College in the 2020 edition of its annual guide, The Best 385 Colleges. Only about 15 percent of America's 2,500 four-year colleges are profiled in the publication. Thomas Aquinas College is one of only three Catholic schools recommended by the Cardinal Newman Society to make The Princeton Review's "Best Colleges" list. 
Among the ratings for Thomas Aquinas College are scores of 94 for academics, 92 for quality of life, and 99 for financial aid. Members of the College's teaching faculty, likewise, earned scores of 99 and 98, respectively, for being "interesting" and "accessible." (In this scoring system, 99 is the best possible score.) The Princeton Review also named the College as one of just 10 schools nationwide on its Financial Aid Honor Roll.
"We chose the 385 colleges for this edition as our 'best' overall, academically, based on data we gathered in 2018–19 from more than 1,000 school administrators about their schools' academic programs and offerings," says Robert Franek, The Princeton Review's editor-in-chief and lead author of the book. "We are well aware, however, that applicants need more than an academic assessment to choose the colleges best for them. We created our dozens of ranking lists specifically to facilitate that search. We tally our lists using data we gather directly from our surveys of students attending these colleges. Our survey asks the students about their professors, administrators, school services, campus culture, and other facets of life at their schools."
In its profile of Thomas Aquinas College, The Princeton Review quotes extensively from the College's students. Among their comments:
"Students have a wide spectrum of terms with which to describe their unique education: 'difficult, mind blowing, extremely enjoyable, and intensely interesting.'"
"Students say [tutors] are excellent at facilitating discussions, 'always accessible outside of their class hours,' and 'strong role models and mentors.'"
"Students feel that while a classical education 'may not prepare one for a specific job, it prepares one to be a good man [or woman].' You have to work very hard, but … you see [it] pay off instantly in class."
TAC students take pride in the "culture of casual kindnesses," where everyone "is friendly and comfortable with each other" and is "always willing to have a good conversation." 
"Students describe their peers as 'kind,' 'quirky,' 'genuine,' and united by 'a desire for [pursuing] knowledge for its own sake.'" 
The guide also reports 62 ranking lists of "Top 20" colleges in various categories, based on The Princeton Review's survey of 140,000 students nationwide. Topics range from students' assessments of their professors to opinions about the quality of financial aid and campus food. Among the "Top 20" ranking lists on which Thomas Aquinas College appears are:
No. 1 for Most Religious Students
No. 3 for Stone-Cold Sober Schools
No. 7 for Professors Get High Marks
No. 8 for Great Financial Aid
No. 11 for Most Accessible Professors
No. 17 for Best Classroom Experience
 "We are grateful that the Princeton Review has, once again, highlighted both the quality of our academic program and the affordability of this education," says Anne S. Forsyth, Thomas Aquinas College's director of college relations. "Yet especially noteworthy is the high marks it has given us for the accessibility of our faculty and the quality of our classroom conversation, which speaks to the heart of what we do here. At the very moment that we are bringing this program to a second campus on a second coast, it is a wonderful affirmation of the value of Catholic liberal education."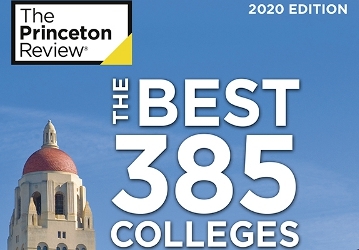 "The students that have had an opportunity to be part of the life of the College have been enriched by their experience in an environment conducive to achievement. Now in all walks of life, graduates of Thomas Aquinas College are contributing, by following a wide variety of pursuits, to the betterment of society."
– Renato Raffaele Cardinal Martino
President, Pontifical Council
for Justice and Peace
CALENDAR
NEWS FROM THE COLLEGE