Posted: July 22, 2019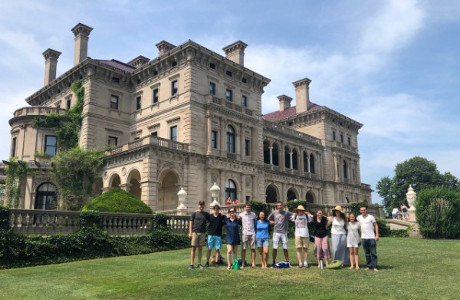 Administrators and student workers at the College's East Coast campus took a well-deserved break this weekend before putting the finishing touches to the campus in time for the upcoming New England Summer Program. A group of 20 chartered a bus to Newport, Rhode Island, and spent the day exploring the famous Ocean State town.
Being in the home of some of the United States' most storied mansions, most of the group took the opportunity to visit The Breakers, the summer home of the Vanderbilt Family, while others went to the National Museum of Illustration.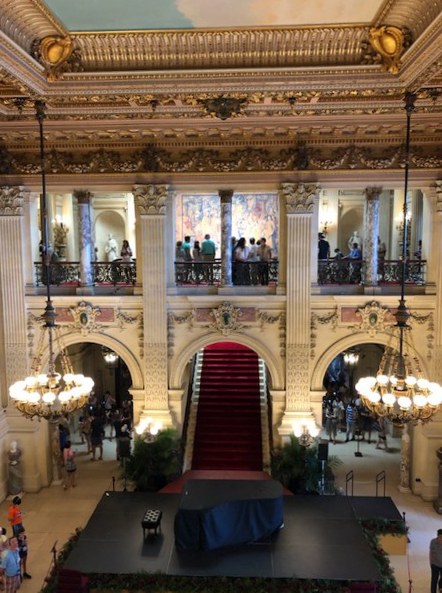 Afterward all met for a hike along Newport's cliff walk, cooling off from the summer heat and swimming in the bay.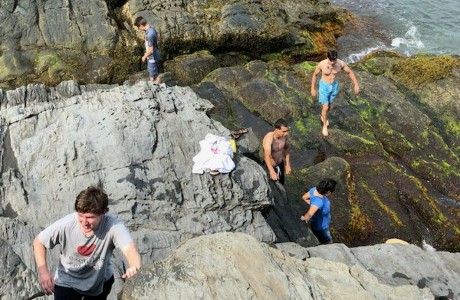 The group then enjoyed a seafood dinner on Bowens Wharf, where they met up with the parents of an incoming TAC, New England, freshman.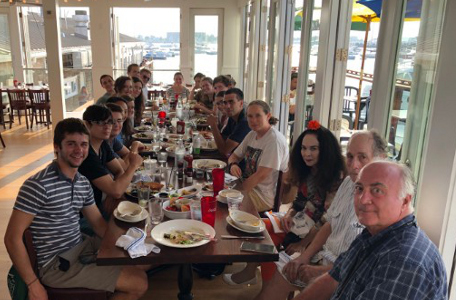 Monday, it was back to work! There are still a few openings in both the New England Summer Program and the Freshman Class. If you are interested, apply while there is still time!
"No one here tells us what to think. We read the great books, look into them deeply, and then discuss them actively in class, which has forced me to take responsibility for my own education."
– Patrick Nazeck ('19)
Ridgecrest, California
"I am deeply touched by the quality of the intellectual and spiritual formation that you offer. The study of philosophy should lead to a conviction that truth can be known, articulated, and defended. Your college shows that this is possible, and on a high level!"
– Rev. Wojciech Giertych, O.P.
Theologian of the Papal Household
CALENDAR
NEWS FROM THE COLLEGE