Posted: July 22, 2019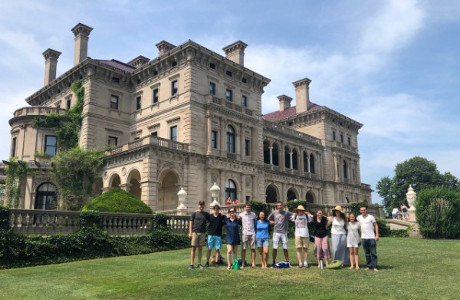 Administrators and student workers at the College's East Coast campus took a well-deserved break this weekend before putting the finishing touches to the campus in time for the upcoming New England Summer Program. A group of 20 chartered a bus to Newport, Rhode Island, and spent the day exploring the famous Ocean State town.
Being in the home of some of the United States' most storied mansions, most of the group took the opportunity to visit The Breakers, the summer home of the Vanderbilt Family, while others went to the National Museum of Illustration.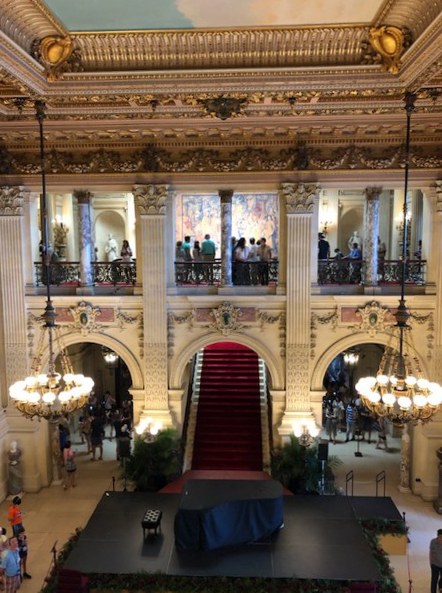 Afterward all met for a hike along Newport's cliff walk, cooling off from the summer heat and swimming in the bay.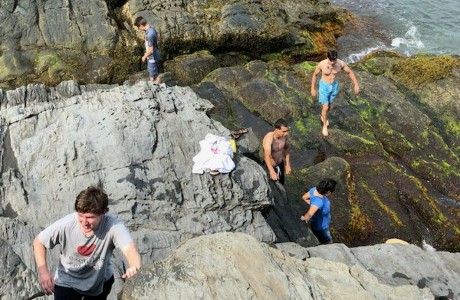 The group then enjoyed a seafood dinner on Bowens Wharf, where they met up with the parents of an incoming TAC, New England, freshman.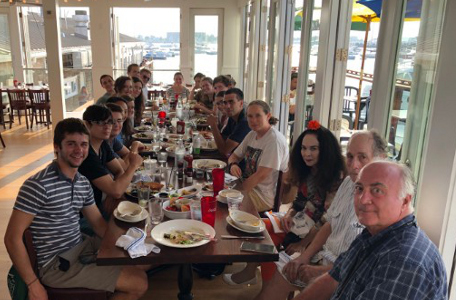 Monday, it was back to work! There are still a few openings in both the New England Summer Program and the Freshman Class. If you are interested, apply while there is still time!
"It is amazing to read all the different works from a wide range of disciplines, and see the same truth popping up again and again — whether it's in Euclid, or theology, or natural science. It all comes together to form a full picture."
– Isabella Hsu ('18)
Redondo Beach, California
"Thomas Aquinas College has always been thoroughly Catholic in its identity. It's an outstanding program of studies, founded on a loyalty to the Chair of Peter and to the Magisterium of the Church."
– Raymond Cardinal Burke
Prefect Emeritus, Supreme Tribunal
of the Apostolic Signatura
CALENDAR
NEWS FROM THE COLLEGE