Posted: December 23, 2016
An Opportunity Missed, and an Opportunity Taken
by Ray Walshe
In 1994 I attended the Commencement ceremony at Thomas Aquinas College. At the time I had known about the school for some years, but I hadn't paid much attention to what it was about; nor had I ever been to the campus. So why come to Commencement? My brother, who some of you may know as Fr. Sebastian (Alan Walshe '94), was graduating. My wife and I drove up to the tiny college nestled at the foot of the Topatopa Mountains to celebrate his latest achievement.
Many of the students at that time lived in trailers. In fact there were only a few permanent buildings on campus. Yet Bill Bennett, a nationally respected conservative scholar and onetime member of President Ronald Reagan's Cabinet, was serving as the Commencement Speaker. When I marveled openly that such a prominent public figure was addressing a class with fewer than 100 students, someone pointed out that Mother Teresa had been the speaker in 1982.
I vividly remember Mr. Bennett's Commencement address, admonishing the graduates not to fall into the trap of seeking happiness as their life's work, but rather to do works that are good in the sight of God and accept what happiness may or may not come from the effort. My brother was the Class Speaker, and though others have said he gave a rousing address as well, I confess I have no recollection of it. I was too absorbed piecing together the attention this tiny college had mustered from such luminaries.
Sometime after graduation I asked my brother to tell me more about the College. As he described its curriculum, methods of teaching, and social environment, I realized that I had missed out on an extraordinary opportunity in my own education. I resolved then to make sure that if I ever had children of my own, they would know what Thomas Aquinas College had to offer before they decided where to go to school.
Sure enough, God would bless my wife and me with two girls. When our oldest, Elaine, reached her junior year of high school, I made a point of insisting that she experience Thomas Aquinas College firsthand, so that she could understand what it had to offer.
It wasn't easy to convince her to take a serious look, but I persisted and assured her that she need not attend the College, but she did have to know what she was saying no to. By the grace of God, she agreed to visit and, in so doing, was drawn to the promise of intellectual pursuits in the context of the Catholic tradition.
When our daughter informed my wife and me that she was applying to the College — and that she had made it her first choice — I was elated.
Elaine entered Thomas Aquinas College as a freshman last fall, and in the last year my admiration of the College has only grown. The contemplative setting, free of the typical distractions found almost anywhere else today, will become, I suspect, one of the things that students will miss most after they graduate. The creativity of the social environment — my daughter shared with us the fun she had playing live-action Clue one recent Friday night — with its genuinely respectful interaction between the men and women on campus is such a contrast to the Bacchanalian excess found at highbrow colleges offering "safe spaces" that leave me wondering what they are hoping to be saved from (apparently not themselves).
As a parent and a participant in the Thomas Aquinas College Summer Seminars, I also have been impressed by the unpretentious and grounded nature of the administrators and tutors. They are welcoming and care deeply about my daughter's formation as a godly woman.
God willing, the next time I attend a graduation at Thomas Aquinas College will be in 2019, exactly 25 years from the month I first set foot on campus. Much has changed about the College in that time, but the blessings poured forth from the good and worthy efforts of the faculty and students have made good on Mr. Bennett's advice.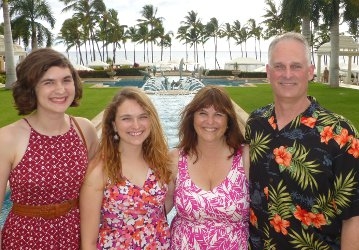 "I am grateful to Thomas Aquinas College for educating new leaders for our Church, leaders who are grounded in their personal relationship and commitment to Jesus Christ."
– Most. Rev. George Niederauer
Archbishop Emeritus of San Francisco
CALENDAR
NEWS FROM THE COLLEGE